J.D. Power has published a detailed and revealing new report highlighting recent trends in streaming preferences. The industry is in flux and may be heading into a difficult period, though there are also some positive findings. More users are now subscribing to four or more services, and technical issues have decreased.
However, some troubling indicators are emerging. 82% of respondents said they did not plan to add services, and users are also spending less time streaming. Satisfaction with subscription cost and the quality of content is also waning, even though average monthly spending remains steady ($54 in the most recent data compared to $55 in the last round), which may be assisted by bundles and other discount offerings. Persistent inflation fears underscore many of these issues, and high churn rates continue, especially for new subscribers.
Ian Greenblatt, Managing Director and GM, Technology/Media/Telecom Practice Lead, J.D. Power, adds some insight into the findings from the study. When asked about possible solutions to "subscription fatigue," especially in light of upcoming price hikes, he emphasizes that more user-targeted programming and advertising are key to re-engaging users. "Addressable is table stakes for this next iteration of experience-driven UI – streaming customers who are now paying for the first time to watch ads will expect something better than the broadcast experience – smaller pods, specific interest ads, etc.," he says.
"Personalization is an important step in combating subscription fatigue," he notes. "Creating additional value (through partnerships or direct offer) is expensive; each interaction with a customer needs to be seen as a 'brand experience,' an opportunity to delight customers. Delight is a combination of high satisfaction and pleasant surprise; surfacing specialized content that shows knowledge and recognition of a customer's wants is one such opportunity, an unexpected credit or gratis offer, a show of alignment with a customer's thoughts (interests, teams, content)."
Regarding any technical insights into why streaming problems have decreased and how this decrease may be influencing subscriber retention, Greenblatt cited a J.D. Powers service television provider satisfaction study that can be summed up as "People make promoters, defects make detractors."
"Each failed attempt, problem, stall, macro-block, audio drop out or mismatch – these lower the perception of a quality experience," Greenblatt says. "One technical reason for the decline in problems reported may be the increase in speeds offered by cable and fiber providers – for example, in October, Comcast boosted speeds on its Xfinity residential internet plans without additional cost, in some cases doubling the download speeds, and customers reported experiencing fewer 'Netflix rush-hour' congestion-related streaming problems. This makes a meaningful difference in experience and helps to prevent churn."
Another area of concern is the current models of "content-driven customer acquisition" and its viability as a continued method of retention strategy. "The per episode cost of creating seasons of (admittedly spectacular) ultra-high cost content must lead to massive sub growth – it's now a nearly zero-sum game, and so this level of cost of customer acquisition is likely unsustainable," Greenblatt says. It remains to be seen if a shift towards more niche, interactive, or live (concerts, sports) programming may be a workable alternative solution.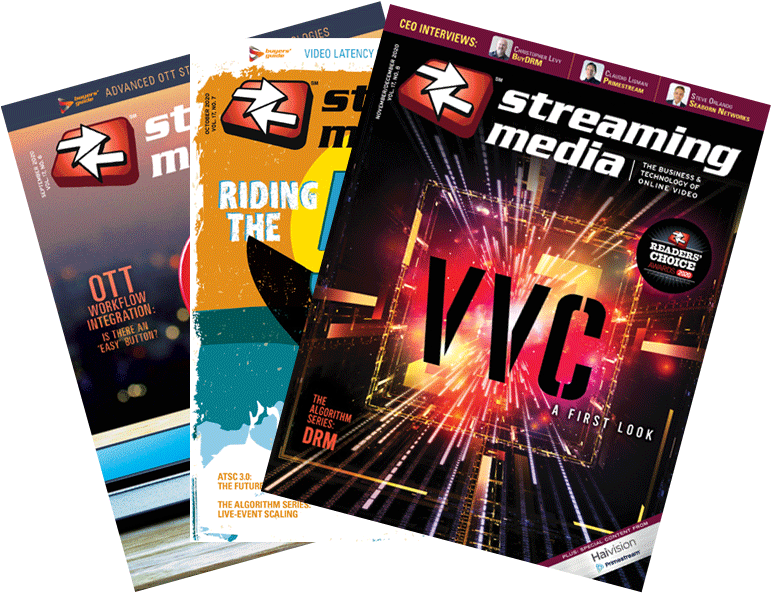 Related Articles