Delving into the video streaming space can feel like wading through acronym alphabet soup. But with the global video streaming market poised for major growth in the coming decade—at an estimated 21% CAGR between now and 2031—getting familiar with streaming's various monetization models can help brands establish video streaming as a major revenue driver and transform their overall business.
Video streaming is an umbrella term, and the industry's many acronyms give us insight into the different distribution and revenue models that fall under that umbrella. Below, we'll break down the big four: subscription video on demand (SVOD), ad-based video on demand (AVOD), free ad-supported TV (FAST), and transactional video on demand (TVOD).
In practice, most platforms adopt a hybrid video-on-demand (HVOD) approach, where they cultivate a strategic mix of SVOD, AVOD, FAST, and TVOD to drive reach, revenue, and engagement. Take Amazon Prime Video as an example—a mainly subscription-based platform that also has ads and offers specific titles to rent and buy separately. Therefore, you can think of these models as individual but compatible pieces in a larger media mix puzzle.
Subscription Video on Demand (SVOD)
SVOD offers consumers unlimited access to a library of content in exchange for a monthly or yearly subscription fee. Some platforms are ad-free, while others offer lower-tier pricing packages that include ads. Gated behind a paywall, SVOD destinations are typically perceived as high-quality, meaning platforms owe it to customers to cultivate exclusive and premium content, a strong UX, personalization, and additional capabilities. Many of streaming's biggest behemoths are primarily SVOD-based, including Netflix, Disney+ and HBO Max.
Of all the streaming models, SVOD is the most dominant, with 54% share of total streaming minutes. Market and Research's 2022 Global SVOD Market Report predicts SVOD subscriptions will increase by 475 million by 2027, reaching 1.68 billion subscriptions and topping $132 billion in revenue.
Benefits: Exclusive, paid destination services foster a sense of community among subscribers, resulting in enhanced loyalty. And, unlike advertising-based revenue, subscription-based revenue is more stable—plus platforms can determine their own pricing.
Challenges: Stable earnings depend on subscriber base, but due to their ease-of-use, SVOD platforms are easy for consumers to opt out of. That means platforms need to consistently invest time and money into producing high-quality content that justifies its premium price point, retains customer engagement, and attracts new eyeballs.
Ad-Based Video on Demand (AVOD) and Free Ad-Supported TV (FAST)
The next step down from SVOD in terms of ubiquity, AVOD platforms account for a quarter of streaming viewership minutes. The monetization model generates revenue through advertising and is free to viewers. Top players in terms of market share include Pluto TV, Tubi, The Roku Channel, and Peacock's free tier. AVOD is poised to reach $70 billion in global revenue by 2027—a 112% increase from 2021.
Another advertising-based video streaming model is free ad-supported TV (FAST), wherein consumers can watch content in a familiar linear format vs. on demand. There are over 1,400 FAST channels in the U.S. today, and that number is on the rise. The quantity of FAST channels saw a 17% increase in the first half of 2022, with no signs of slowing down.
Benefits: AVOD and FAST offer content owners an additional low-risk way to monetize IP. By eliminating price barriers, ad-supported models provide

access to audiences at scale across multiple distribution platforms—even outside of owned and operated apps. FAST can also be leveraged

to drive users to brands' apps where they can be monetized directly at a premium price point.
Challenges: Advertising revenue may fluctuate more than subscription-based revenue. It's also worth noting that brands and creators hosting their content on third-party AVOD platforms (like YouTube) are subject to entry barriers, revenue cuts, and demonetization—making a great case for owned and operated AVOD platforms.
Transactional Video on Demand (TVOD)
TVOD is a pay-per-view system where consumers buy the content they want to watch on an individual basis. Think of buying or renting a movie on Apple TV+, Google Play, or Amazon Prime Video, or purchasing a one-time paid event like a concert or UFC fight. TVOD is great for rights holders looking to sell content and great for consumers who only want to pay for the exact content they'll consume.
Although the TVOD market saw decreasing viewership pre-pandemic, the tides have now turned as the model gears up for a comeback. TVOD is expected to reach $13.25 billion by 2028 and grow at a compound annual growth rate of 8.9% between 2021 and 2028, according to research from Million Insights.
Benefits: TVOD allows content owners to price content according to its value, thus granting them more flexibility over pricing. It's also a great way to access customers without requiring a subscription fee.
Challenges: Because of the one-off transactional nature of TVOD, consumers often only engage with the platform when they're looking for a specific piece of content. This makes it difficult for TVOD services to build platform affinity and foster an exclusive community. For these reasons, TVOD is often a supplement to brands' SVOD and AVOD strategies.
Finding the Right Streaming Model
The above video streaming models are far from mutually exclusive, and many entities leverage several, if not all, concurrently. To determine the most strategic way to monetize content through SVOD, AVOD, FAST and/or TVOD, you'll need to evaluate the following:
Content Strategy: Is your content considered premium? At what cadence is it released? Do you produce enough to justify charging consumers a subscription?
Target Audience: What are their viewing behaviors? Are they price-sensitive or willing to pay for the content that matters to them?
Larger Business Objectives: What are the immediate and long-term goals of your organization, and how can video on-demand contribute to success?
A Strategic Platform Partner: With the streaming space constantly evolving, it's critical to have a technology and business transformation partner that can help you navigate and find success within each monetization model.
With video streaming poised for growth in the years ahead, content owners, rights holders, and media brands should be proactively seeking opportunities across VOD to make streaming a vital pillar of their businesses' continued success.
[Editor's note: This is a contributed article from Endeavor Streaming. Streaming Media accepts vendor bylines based solely on their value to our readers.]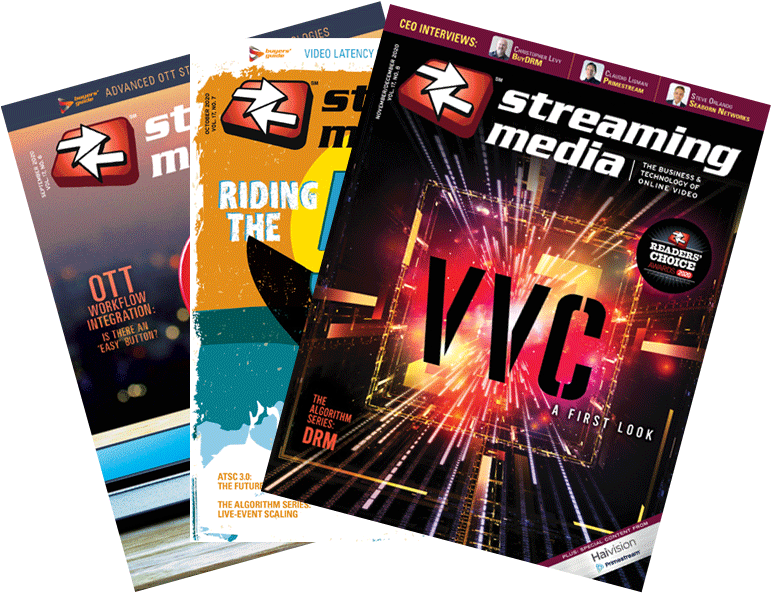 Related Articles
Greg Morrow of Bitcentral looks at how publishers now need a "swiss army knife" of tools to realize their advertising potential. With content spread across so many distribution points and in different forms, publishers now need to integrate a separate toolset for each one to thrive in today's market.

09 Dec 2022
Tony Mooney of ThinkAnalytics discusses approaches for optimizing TV behavioral targeting at whatever speed suits the local market or operational constraints.

07 Dec 2022
As the fight for eyeballs intensifies, we are seeing more and more companies diversify their monetization strategies to include ad-supported revenue models that scale their advertising offerings and capabilities. As companies like Disney and Netflix debut ad-supported models, marketers and advertisers can take advantage by integrating themselves into the OTT mix to create campaigns that hook viewers in.

01 Nov 2022