With Netflix' new ad-supported service included for the first time in its earnings results, there were encouraging signs that the streamer has stemmed the crisis that had seemed to engulf it after losing customers in the first half of 2022.
Netflix added 7.66 million subscribers in the fourth quarter, beating Wall Street forecasts of 4.57 million, to hit 231 million globally at the end of December. The company also predicts higher than expected revenue growth of 4% in Q1 2023.
"This strong finish ends a topsy-turvy year for Netflix," says Paolo Pescatore, Tech, Media & Telco Analyst at PP Foresight. "With all the focus on the new ad tier, people's appetite to sign up to a subscription shows a willingness to pay. This is impressive as the ad tier represents a much longer-term user and revenue opportunity."
Netflix launched the cheaper ads tier in November, but did not disclose what portion of the new subscriptions are from users who have opted for this service. It did say, in an earnings call, that it had seen comparable engagement from its new ad-tier members as it has seen with its regular consumers. Further, Netflix is anticipating raising "at least 10%" of revenue (around $3.2bn) from its ad tier by the end of its Q1 2023.
Much of the uplift in subscribers is attributed to high performing content including the Addams family tale Wednesday, the third-most watched show in Netflix history, the company said. British royals documentary Harry & Meghan and murder mystery Glass Onion—its fourth most popular movie—were also hits during the quarter.
That content remains King chimes with a recent report from Parks Associates that found content the most significant factor influencing consumers' viewing decisions regarding retention, engagement, and customer acquisition.
Pescatore tells Streaming Media, "Unquestionably, new shows ensure that Netflix ends the year in a far stronger position, building on blockbuster thirds quarter with normal service restored. This is in stark contrast to the first half of the year. Creating the next biggest blockbuster drives subscribers. Significantly, this excludes the move into advertising which will help broaden its base, business model, and much more."
According to analysts at Wells Fargo, "Content performance is underpinning all aspects of financial improvement and helps investors sleep better."
Wall Street was mostly on the side with Netflix ad-revenue goals and its planned clampdown on the password sharing of more than 100 million accounts, while driving up ARPU. In the next few weeks, Netflix will roll out its "paid sharing" program more widely following tests in Latin America.
Parks notes that piracy is a real problem, potentially costing more than $67 billion worldwide to the industry. It expects streaming services to experiment with new ways to protect content and to explore business models that can help recoup lost revenue from password sharing.
"This will not be a universally popular move," admitted co-CEO Greg Peters, acknowledging inevitable churn but expecting increased engagement and monetization as it tries to convert more password sharers to paying subscribers.
Minimizing churn will be paramount for all streaming companies in 2023 but Netflix plans drew a mixed reaction from Wall Street.
"Netflix's move to launch ad supported and monetize the 100 million households effectively using the service outside of core subscriber households likely means… they are likely to have solid results for at least the rest of '23," said Jeff Wlodarczak, an analyst with Pivotal Research Group.
However, churn represents the company's biggest risk in the first half of the year, according to investment bankers Needham & Company. Its senior analyst Laura Martin was cautious about elevated churn in the next two quarters, in addition to more consumers trading down to the ad-supported plan. She also thinks Netflix will have to raise prices, and doing so risks further churn.
"To reach double-digit revenue growth from now on, the company must raise prices by 6% to 8% per year, [even in recession years]," Martin said. "From a valuation point of view, we worry that NFLX's multiple is too high as its growth principally relies on price increases."
Pescatore agrees, adding, "Revenue growth will come from price rises and moving quickly into new areas. Expect to see a roller-coaster of year due to seasonality and uncertainty with consumer behaviour. Fundamentally, greater focus must be placed on driving revenue through new features and services."
One of those new areas is gaming. In November 2021, the company launched Netflix Games, including a couple of Stranger Things-based games intended to help customers immerse themselves in the characters and stories of the popular series.
It is part of a wider trend among leading entertainment (Disney, WBD) and tech companies (Microsoft) to chase Gen Z with a wider portfolio of video-based content.
"Multiple streams of content within applications can increase engagement and stickiness through more compelling and comprehensive user experiences," reports internet application company Sandvine, which also found that Netflix has replaced YouTube for the first time as the individual app generating the most video streaming traffic.
In its report, analyst Parks cited live content as the key component of many OTT service offerings and a staple of the consumer video portfolio.
Netflix itself name-checked YouTube, TikTok, and gaming along with leading streamers as competition for consumer's time but said it believed the market is big enough for it to meet its revenue targets.
It said: "The silver lining is that the market for entertainment is huge and Netflix is still very small by comparison… we're competing from a position of strength, as we lead the industry in terms of engagement, revenue, and streaming profit. As a pure-play streaming company, we're also not anchored to shrinking legacy business models, like traditional entertainment firms, allowing us to lean hard into the big growth opportunity ahead of us."
Peters was promoted to co-CEO along with Ted Sarandos after Reed Hastings decided to move to the role of executive chairman. "While Hastings stepping down seems like a shock, timing is key," Pescatore said. "He has been at the helm for some time and every company needs to change, move with the times. He will still be closely affiliated with the company. From a leadership perspective he has played an influential role in making Netflix a success and driving force in streaming. The company must not lose its focus on driving innovation and disruptive."
The bigger picture: Netflix has succeeded in more than doubling its stock value since May 2022, and is now as of January 20 is $152.42bn. However, that value is still roughly half of its record high over $300bn of November 2021.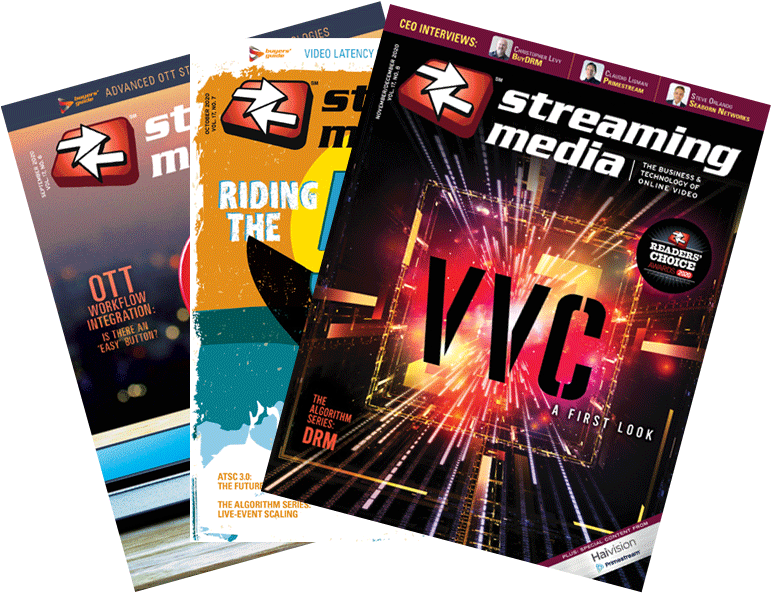 Related Articles
As last week brought the long-awaited, and arguably overhyped debut of Netflix's new ad tier, I had the chance to sit down with Ed Laczynski, CEO of enterprise OTT app and platform builder Zype—a perennial Streaming Media 50 honoree—to talk about what Netflix's move means in the context of the ever-evolving OTT monetization landscape, and get some perspective on longtime, current, and emerging trends. We also talked a bit about how will impact the current and coming ad inventory ecosystem.

07 Nov 2022
Netflix reported a strong third quarter after the market closed on Tuesday, with more growth anticipated in Q4 after its Basic with Ads tier launches November 1 in twelve countries as part of a wider development in the streaming ecosystem that will see streaming platforms engage with the metrics of linear broadcast for the first time.

18 Oct 2022
Having signalled its intent to launch an ad-supported service earlier this year, Netflix' announcement of Microsoft as its partner in the venture prompted immediate speculation about Redmond's intent to buy the streamer wholesale.  

18 Jul 2022