Recently I began using Marco Polo, a new asynchronous video chat app that a friend suggested, and in one of our back and forths, we talked about how far software development tools have come since we started using them more than two decades ago. More importantly, my friend was telling me how impressed he was with how AI-assisted tools were doing crazy and helpful tasks with his software development. While the focus of this column isn't specifically about AI, I encourage you to look into AI-assisted workflows, particularly those that could affect any aspect of streaming media. You can read more about AI tools for software in a recent article by Janakiram MSV, Senior Contributor at Forbes.com.
This leads me to my focus as we usher in a new year: keeping your skills relevant and useful regardless of developments in AI, Machine Learning (ML), or more advanced automation in any process related to your role in streaming media. Whether you are a seasoned veteran or just starting out with your career, I recommend setting one or more of these five goals for the coming year:
Specialize: Establish yourself as an expert in specific areas of the streaming media industry. You don't need to just pick one, but try to keep your focus on particular strengths you may have that aren't easily found in the market. For example, you might want to cultivate an expertise in video compression, with a particular emphasis on open source workflows.

Generalize: While this might seem contradictory to the previous point, stay current with the ecosystem in which your specialties lie. Having an awareness and understanding of the entire spectrum enables you to provide expertise across a wide range of contexts. Continuing with the previous example, you should keep up to date with all aspects of video compression, from live streaming to VOD to from encryption methods and player APIs. The bold will continue to expand their awareness of other orbiting ecosystems in streaming media, including revenue models like FAST, SVOD, and TVOD.

Diversify: Apply your specialities across different roles or services offered by your company. Don't let a title define what you can do to provide a better outcome for your clients. If your position (or contract) allows, make yourself available– and if necessary, introduce yourself–to different departments within your organization (or to departments within your client's organization). For example, while you may ostensibly provide guidance for VOD encoding of archival content, you are actively involved with applying similar optimizations to live streaming. Depending on your generalization set, you can approach the R&D department with insights you've gained from your experience.

Document: Life is busy, and work is busy. There's not a lot of free time, I get it. The savvy and collected will somehow manage to schedule time to put pen to paper (or keypresses to notes) and document the work you do. No doubt you do things in a particular way, and no one will necessarily know what you've done after you've moved on to something else. Following the ongoing example, if you have a specific approach to encoding bitrate-constained x264 CRF, then write about it, and share it with colleagues within your organization. Explain how something deeply technical can have an impact on storage and deployment costs.

Contribute: While this may sound a lot like the previous point, contributions are much more than documentation. Contributions affect the community at large, within trade shows and events, within online communities that share knowledge with each other. This is where taking yields to giving, and you're not in revenue-generation mode. You're in generational excellence mode, helping other colleagues learn from your experience. An important aspect of contribution is acknowledgement, identifying those peers who influenced and guided your own journey.
I hope you feel encouraged to expand your talents as we head into 2023. While I believe this will be a turbulent year for the economy in general and tech in particular, we will come out stronger than before. In summary, do what AI can't do (well, not just yet): embrace your humanity and individualism.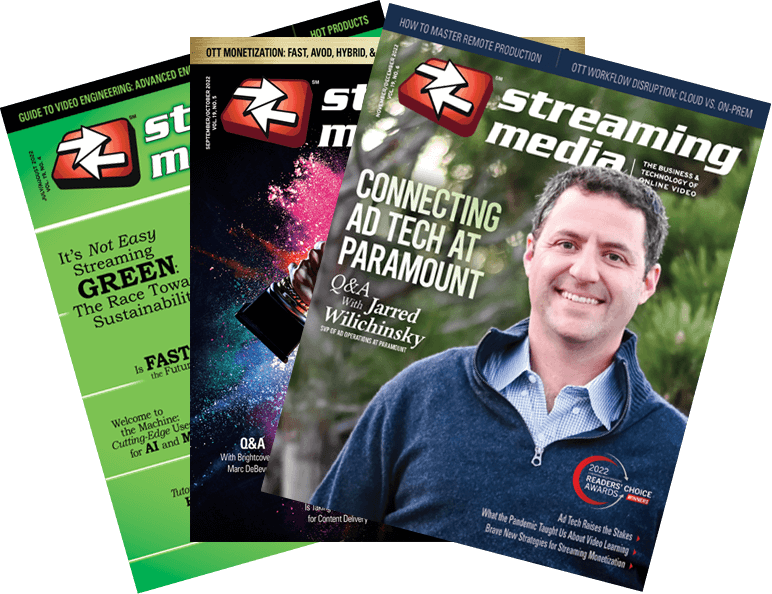 Related Articles
Will the metaverse have legs? Will the headsets currently in use suffer a fate similar to the PocketPC precursors to the smartphones we know and love today? Only time—and a lot more investment in tech by a wider range of companies and individuals—will tell.

21 Oct 2022
Look beyond the hype and the monkeys. NFTs, blockchain, and other elements of the new decentralized web—Web3—have serious implications for video creators and publishers.

17 Jun 2022
Where and how does "real time" fit into your workflows in this "COVID and beyond" era? Similar to global wars accelerating advan­ces in medicine such as plastic surgery, COVID has pushed all of us working in streaming media to rethink, innovate, optimise, and rebuild many components of our day-to-day responsibilities. 

14 Oct 2021