At Streaming Media West last November, I moderated a panel on how to keep advertising workflow flowing. The discussion yielded a number of valuable insights on the state of streaming advertising. My panel comprised three experts who weighed in on what needs fixing on the ad side of our industry:
Most, but not all, of the issues we discussed were business-focused. In the OTT world, it goes without saying by now that if you plan badly, customers will churn. Plan well, and binge-worthy ad-supported content will win higher CPMs. Here are some other key takeaways from the panel, paraphrased and condensed for clarity and space.
1. Who broke this?
Metadata needs to travel with your creative. If your VOD CMS metadata goes from 100% accuracy to 95% at the publishing platform, 75% in the player, 35% of the context, and maybe 5% of the personalization by the time the ad-decisioning call comes in, your system is broken. The panel's advice: Hold vendors responsible for accurately handling metadata as it moves from one application to another. Ask for evidence and validation that throughout the content lifecycle—whether it's VOD or live linear programming—you'll have the business metadata you need at the end of the day to fulfill your inventory opportunities.
2. Who owns this?
If it's hotter than 90 degrees outside, ad sales may decide to sell ice cream ads, regardless of whether there's an ice cream video to go along with it. If ad operations doesn't know or understand your programming, it will have no idea what to put against it and will sell whatever it can, at the risk of alienating viewers. Advice: Cross-functional collaboration is critical, especially for targeted content.
3. Whose opportunity is this?
There's a lot less demand in digital than in traditional broadcast. Digital video trafficking is treated as pre-emptable and remnant, which means you don't get the same buys that cover the ecosystem from a media buy perspective. Without strong first-party sales or demand partners, you'll end up with remnant fill. The industry has been satisfied with low ARPU (average revenue per user) for digital OTT and free ad-supported television (FAST), but the value to the advertiser on digital is higher because you know who you're reaching, and you're not paying for the waste you would be paying for on the linear side. However, in many companies, traditional sales has ignored digital, because the broadcast side of the
house is much more profitable.
4. Is Ad-ID working?
Not every ad is going to have an Ad-ID, either because a brand hasn't opted in or because creative is produced in-house at a media company. This means that only some ads will be identifiable with Ad-ID. The downside of using Ad-ID is that it can let competitors understand which markets you've targeted, and if your competitors can understand what you're doing, there's obviously a problem.
The other issue is that there's no business imperative to use Ad-ID. Technology needs to solve one of three problems: Increase top-line revenue, increase impressions, or increase engagement.
5. Can we make FAST better?
One way to make FAST more functional and profitable would be to have a chief customer experience officer whose job is to stay home and watch their FAST channel for 4 hours each day and fix problems. This should be someone who can drive through problems to resolution across disparate verticals of business operations, technology, vendors, and everything else. The solutions are probably already out there, but there are just a few essentials missing. Kicking problems down the road will cost 10x what they cost now to solve at a later date.
While not everyone on the panel was in agreement on all of these topics, all three experts concurred that you can never get customers back once you've delivered a really bad ad experience. The challenge of FAST and ad-supported OTT is that if viewers aren't being served relevant advertising, they can (and will) leave immediately.
Ultimately, this comes down to one question: Do you care enough about your customers to serve a better ad experience? I hope you do, because all of the technology in the world won't fix a problem that can only be solved through better business guidance.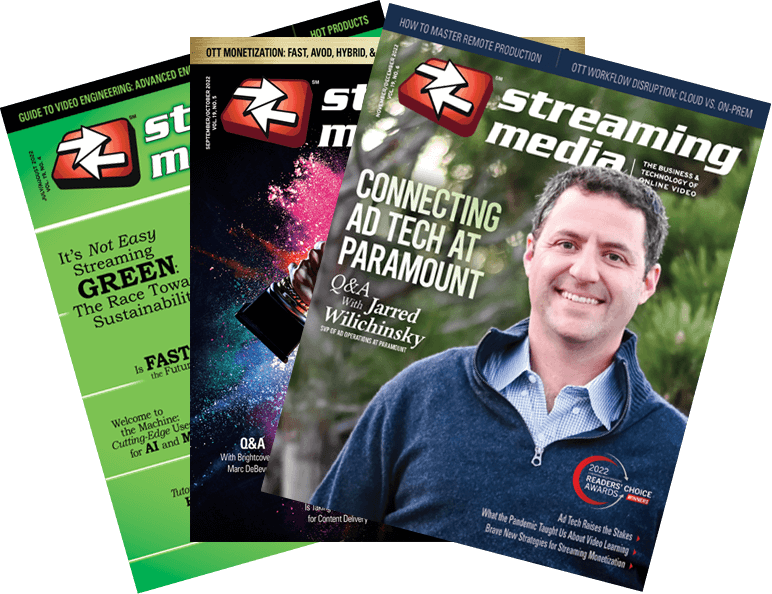 Related Articles