Kantar revealed two million accounts to paid-for streaming entertainment (Netflix, Disney+, Amazon Prime etc) were cancelled in 2022. The cost of living crisis has been a key motivating factor for consumers to evaluate their spending, which means paid-for-streaming entertainment services need to ensure their services offer the best value, from more flexible pricing options to state-of-the-art technologies that offer the best viewing experiences.
New industries and sectors have been introducing video and streaming into their services with increasing fervour over recent years. This was boosted to peak levels during the covid-19 pandemic, which rendered many 'physical' practices such as fitness, education and religion unobtainable. Whilst consumers were exposed to the benefits of this 'New Media' during the pandemic, their popularity has remained high as viewers seek to find more fulfilment from their streamed content and subscriptions. To highlight the boom in New Media, the fitness app market alone is expected to grow at a compound rate of 17.6% from 2022 to 2023.
With market congestion in paid-for streaming entertainment and the cost-of-living crisis looking to continue, the streaming giants must focus on delivering even greater value to consumers. In the midst of all this, there's also an opportunity for New Media to take centre stage.
Rising popularity of new media
Whilst New Media was provided a boost by the pandemic, its popularity amongst consumers has continued to spread, particularly across its two most popular forms: eLearning and fitness. In fact, in 2019 88% of large companies used video training technologies for company wide learning and development. Additionally, since the pandemic, 75% of active adults have used live streaming workouts and 70% used on-demand videos to support their exercise regiment. Standalone physical products such as Peloton bikes have also had an influence on the growth of New Media.
New Media has also expanded in terms of the industries it covers due to the popularity of video across eLearning and fitness. Religious platforms, eSports and Gaming platforms have also begun to include video and streaming.
To surmise, video and streaming has risen in popularity for both the viewer, and the industries which are employing it.
Paid-for streaming entertainment in a spot of bother
Our research* revealed that 43% of US consumers have already unsubscribed from a paid-for entertainment service. Moreover, water-cooler content is no longer king with 54% of consumers prioritising value for money as the most important factor in keeping a subscription service. The streaming giants must continue to engage their audiences with block buster content, whilst providing clear evidence that they deliver great value for money.
Some consumers however are prioritising their new media subscriptions. If pushed to cancel one of their current subscriptions only 15% would cancel a subscription with a fitness platform, and only 10% would cancel their eLearning subscription. This has created the opportunity for new media to grow rapidly.
Consumer connection with new media
So why have New Media services become so popular? Since the pandemic, consumers have become increasingly comfortable with doing yoga or learning languages from the comfort of their own home. According to our research, consumers spend over three and a half hours a week watching eLearning content. This decreases slightly to 3.4 hours for religious platforms and fitness. What this demonstrates is a keenness amongst US consumers to dedicate significant periods of time throughout their week to New Media.
Moreover the pandemic revealed significant truths about prioritising life over work, and as such remote-working has blossomed. This has aided in the normalisation of engaging with New Media content.
Conclusion
All streaming services are undergoing a period of turbulence as a result of the current economic downturn, which has led consumers to re-evaluate their spending habits. During this period New Media is increasingly able to show its muscles. The flexibility it provides to a consumer's life, as well as its normalisation and growth as a result of the pandemic mean it has a great foundation on which to seize the opportunity for growth that lies ahead.
Undoubtedly, New Media will continue to grow as businesses see the benefits of providing video eLearning tools and as consumers prioritise fulfilling endeavours such as learning a new skill or focussing on their fitness. Just how high New Media can reach is yet to unveil itself but everyone should be keeping a keen eye on these trends.
*About Research:
The research was conducted by an external research agency to distribute the survey, collect data and provide results from 2000 respondents across the US.
[Editor's note: This is a contributed article from Bitmovin. Streaming Media accepts vendor bylines based solely on their value to our readers.]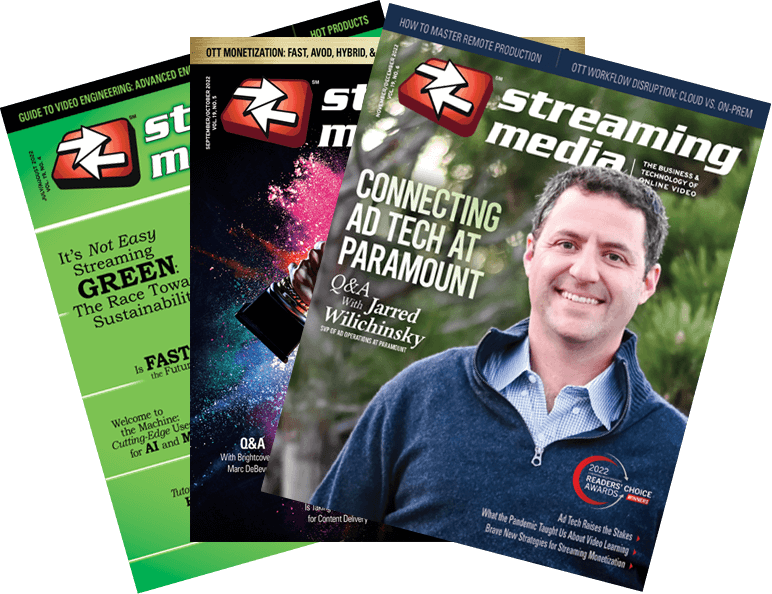 Related Articles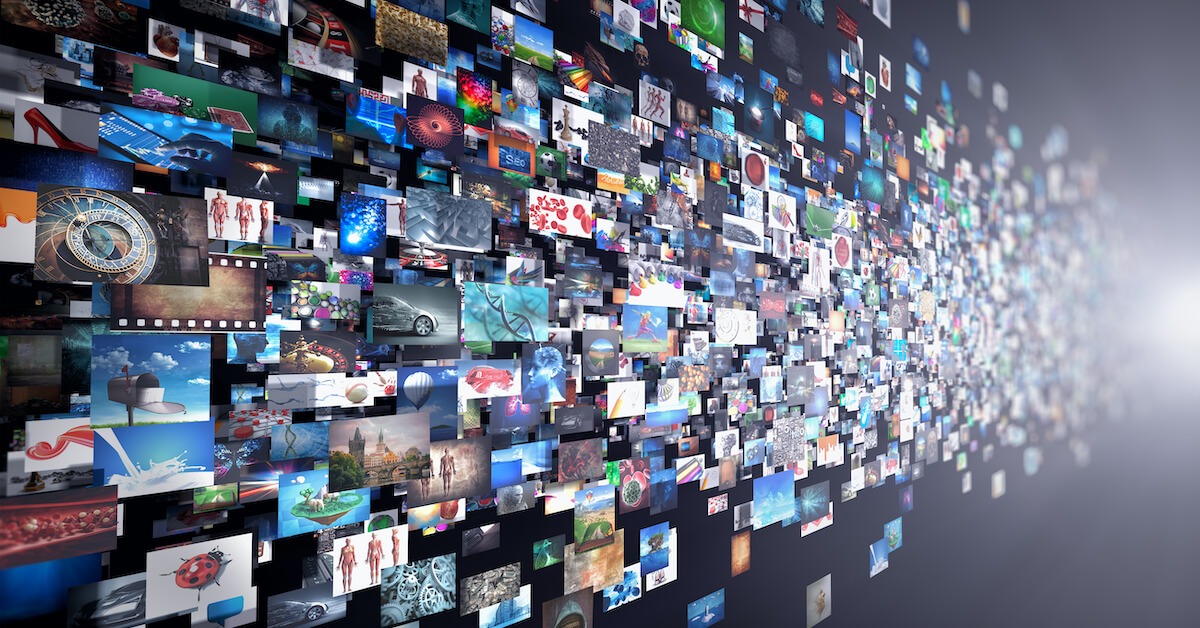 Ian Greenblatt and Carl Lepper of J.D. Power discuss how streaming service providers face new challenges moving into 2023 as the industry faces headwinds driven by rising inflation, the prospects of a global recession, and an arms race of content spending in the service of customer acquisition.

11 Jan 2023
Today, when each major video publisher has its own subscription-based streaming platform, often with unique content under its hood, users scratch their heads seeing monthly payments sometimes reach triple digits. Bundling is the obvious way for viewers to spend less to satisfy their growing appetite for content.

11 Aug 2021
Using remote production, houses of worship, schools, concerts, and creative individuals can utilize their flexible, software-backed systems to keep their messages moving out to the world during the pandemic and beyond.

07 Aug 2020