From medical applications to the metaverse, one of the hottest streaming-related topics today is achieving ultra-low latency for near real-time interactivity. Of course, latency has been a key issue for many years, but as streaming became viable for more use cases, the desire to go from seconds to milliseconds has only increased.
Everything from critical activities like remotely managed surgeries to virtual concerts and eSports will benefit from minimizing latency. Reducing latency is particularly important in creating immersive, hybrid experiences that leverage streaming to blend physical and virtual worlds. While initiatives are underway to create standards-based approaches around technologies such as WebRTC, vendor-specific innovations may currently provide the fastest path to lower latency and better synchronization for urgent needs.
On the production side of streaming, the continuing buildout of 5G infrastructure promises to have a significant impact on production in wireless environments. Admittedly, I have said something similar the past two years, and the full impact of 5G has been slower to materialize than expected. But extensive progress in the 5G rollout has the technology poised to realize its long-awaited potential.
By combining cellular bonding with the lower latency and higher bandwidth of 5G, producers can take advantage of higher-quality and more interactive remote production workflows backed by the robustness of network redundancy across multiple carriers. Add to that the ability to contribute source feeds via smartphones over 5G using proven technologies such as SRT, and we will see major flexibility and creative breakthroughs in mobile and wireless production workflows.
This article is Sponsored Content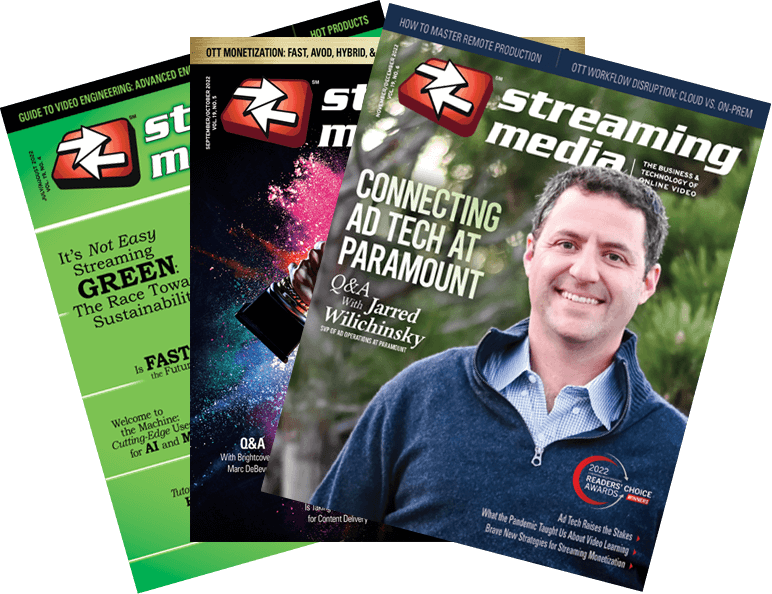 Related Articles
Companies and Suppliers Mentioned