In King: A Life, the first major biography of Rev. Dr. Martin Luther King Jr. in decades, Jonathan Eig breaks a great deal of new ground, thanks in large measure to his access to recently declassified FBI files. Early on, Eig captures dimensions of King's parents that other biographies have overlooked, including the "lovely, dry" humor of King's mother, Alberta—a warm, arch wit she clearly passed on to her son.
Eig recounts a story Alberta King liked to tell about a frustrating search for a rural Baptist church in Georgia where the senior Rev. King had been invited to preach a guest sermon. They stopped to ask an old man for directions. "Let's see now," he began, and offered a series of contradictory suggestions before admitting, "I reckon I don't know where that church is." After the Kings thanked him and drove on, within seconds they heard shouting and saw the old man running after them. They stopped and waited, and when he caught up, gasping for breath, he said, "I just saw my brother, and I asked him … and he don't know where that church is either."
In the last month of 2022, my inbox filled with predictions for 2023 from industry soothsayers of every variety, a phenomenon I found so fascinating that I gathered up the most interesting and posted them. Of course, the very nature of making predictions is sharing information you don't really have and guessing at a future you can't possibly see.
That's one reason why I appreciate articles like Jason Thibeault's Future in Focus column in this issue, which really tries to bring the present into focus—not so much trying to gainsay the future potential of free ad-supported television (FAST) as to make sense of its current ascendance and what its surging popularity tells us about why so many consumers seem to have cut the cable cord only to embrace a largely similar viewing experience. It certainly contradicts what quite a few of us assumed was motivating all of those cord-cutting decisions—and had plenty to say on the subject when it was happening.
But don't feel too bad if you didn't know. Chances are your brother didn't know either.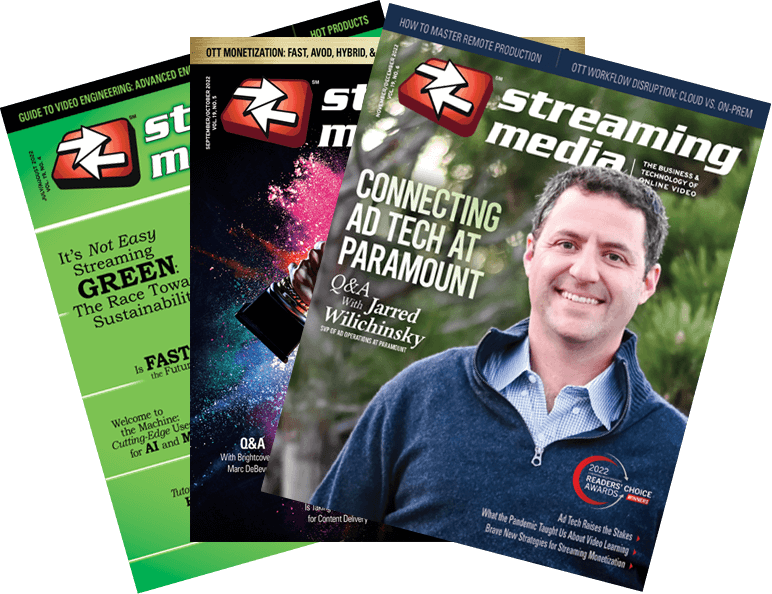 Related Articles