Whether you're looking to run a marathon, master a new recipe, or overcome a fear, you've probably been told – or tell yourself – that you have to step out of your comfort zone. Take a quick Google search on how to step out of your comfort zone and you'll be bombarded with lists and advice on how to do exactly that. While it's easier said than done, it's incredibly important in enabling growth and confidence within yourself.
These benefits don't just apply to your personal life and accomplishments, they also apply to streaming. Yes, really.
Our industry is once again on the cusp of great change. And just as Darwin predicted in his theory of evolution, serious market competition for dwindling resources dictates that only the nimble who can adapt quickly will survive.
With consumers restricting their spending due to rising costs and inflation, they will look closely at their subscriptions for TV and video services to determine who makes the cut. So how do you make sure you can evolve and measure up to their demands?
Facing Changes
In order to stay competitive in the M&E industry – and ultimately survive – video service providers must adapt and change fast.
Some early adopters in the M&E industry seem to have read up on some of the numerous how-to articles on stepping out of your comfort zone and have already gotten started. They are turning their backs on monolithic, tailored technology deployments and instead embracing multi-tenant SaaS solutions. Interestingly, we are finding these are not just those born-in-the cloud streaming services that might initially come to mind – though they are certainly more open to the SaaS approach – but also more traditional pay TV providers and telecommunications companies.
Overcoming Fear
Despite this, it can be hard to let go of what you're used to.
More traditional M&E companies tend to be more conservative and are sceptical of SaaS, as the previous engagement model provides resiliency, reliability and control – all sought after qualities.
The aforementioned pacesetters' motivation for change is that the SaaS model helps address many of their biggest headaches: launching and updating streaming services quickly, fighting streaming piracy, more efficient and lower carbon video delivery, and the ability to take advantage of new monetization techniques and revenue models. All of this is underpinned by SaaS' superior feature velocity, ease of integration, on-demand scalability, and a simplified OPEX budgeting model. The beauty of SaaS is really the pace of innovation it enables.
One particular factor driving SaaS is the increased appetite for advertising, which we've seen with Netflix and Disney's recent introduction of commercials to its service in select regions. While the focus was once on subscriber acquisition and market share, broadcasters and video service providers are now demanding the flexibility to create new AVOD and FAST services that help counteract the cost of content, as viewers are looking to cut back on spending.
Until now, service providers have had few alternatives to customized, complex deployments involving heavy SDKs and slow waterfall testing. It can take months for acceptance testing to support the launch of a single feature or a new device, which – in today's rapidly evolving business and technology environment – is simply unsustainable.
With SaaS, video service providers can start small, move fast and experiment – for example, launching a streaming service in a new market – confident in the software's efficiency, agility and scale.
With a modular suite of solutions, companies don't have to put all their eggs in one basket. They can start small, only paying for what they need, then easily add more packs or services as their needs evolve. Committing to a SaaS model gives content owners and service providers ongoing access to improvements and capabilities.
And SaaS isn't just for the big monolithic players. Its effects are disruptive as the entry barrier to these new levels of experimentation and creativity have been lowered and its modular nature provide opportunities for smaller and non-conventional businesses. We just have to get the slower movers on board too.
Progress
Feature velocity is the most noticeable change. With SaaS, new features are added virtually every day whereas hosted cloud environments with waterfall acceptance are often updated semi-annually or even annually.
Consumers' attention spans are decreasing, so the ability to deliver new content and features, new UI, new insights and more is crucial – and this ability is enhanced by SaaS.
In a rapidly changing world, the velocity and agility SaaS provides is game changing for us and more importantly for our customers – with quick adaption come quick results. It has impacted every department in our company including the way we sell, support, and contract with customers. Video platform deployments no longer need to be personalized to each customer – with the SaaS model, any customization only needs to happen at the edges.
As a result, our product delivery has significantly increased over the past year. Additionally, we have evolved our development approach to one that considers the complete customer experience, resulting in more consistent new feature releases as we are no longer building for a blue-sky future. Instead, everything is delivered with built-in market validation.
Conquering
The M&E industry is a relatively late adopter of SaaS and one of the main reasons is that it requires major changes – not just within the vendor community but also within the user community.  Put simply, video service providers can't comprehend the benefits of SaaS without changing their operating model to accommodate a high velocity and multi-tenanted approach, most notably acceptance testing. And as we've established, change can be intimidating.
However, those that don't change will inevitably be outcompeted by more agile competitors over time. Companies that don't adapt won't be able to deliver new content, new user experiences, user interfaces or new insights as quickly as its competitors. Meanwhile, those that do adopt SaaS will give their customers a better service and will benefit from a much lower cost of ownership, ultimately positioning themselves for longer term growth. Customers don't bear the burden of operating the solution, freeing up IT people who would normally manage the service. This responsibility falls on the SaaS provider, giving customers freedom and peace of mind.
Importantly, the product won't just be better from a user experience and a feature functionality perspective, releasing software in small chunks that can be easily verified and backed out as necessary dramatically increases quality as well.  Finally, well-designed cloud-based APIs support a new level of openness that gives users the option of integrating point solutions or procuring suites of solutions from their preferred software suppliers.  This openness is something that Synamedia has embraced strongly for its own solutions.
Whether it's meeting new people, learning to sew, or adopting a SaaS model, change can be scary, but as Thomas Fuller cleverly said, "all things are difficult before they get easy." Delivering with SaaS has shifted our cultural mindset as we have seen the game-changing effects first-hand.  In this golden age of content, where consumers want to change what and how they watch in the blink of an eye, it's time to step out of your comfort zone and make sure you're changing fast enough to make the cut.
[Editor's note: This is a contributed article from Synamedia. Streaming Media accepts vendor bylines based solely on their value to our readers.]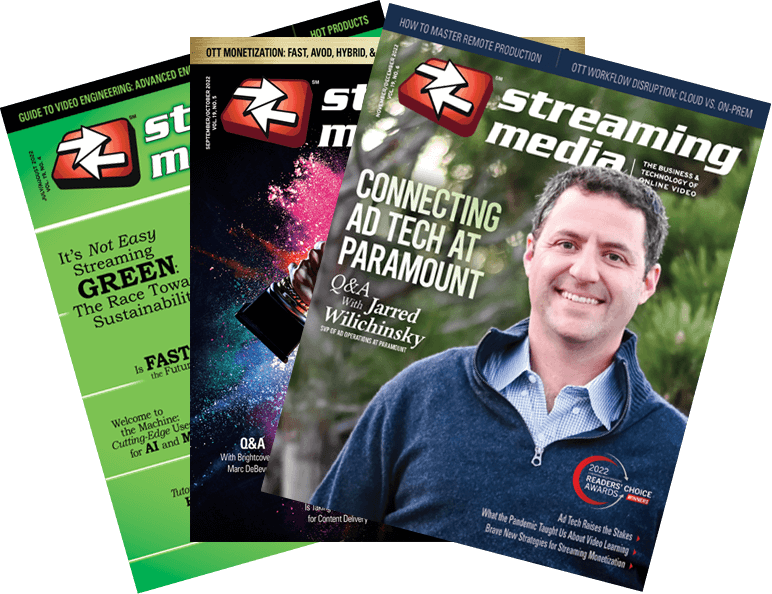 Related Articles
The first article in a series sponsored by Progress Partners and its Executive-in-Residence program addressing the big questions the streaming industry is grappling with regarding advertising metrics.

28 Feb 2023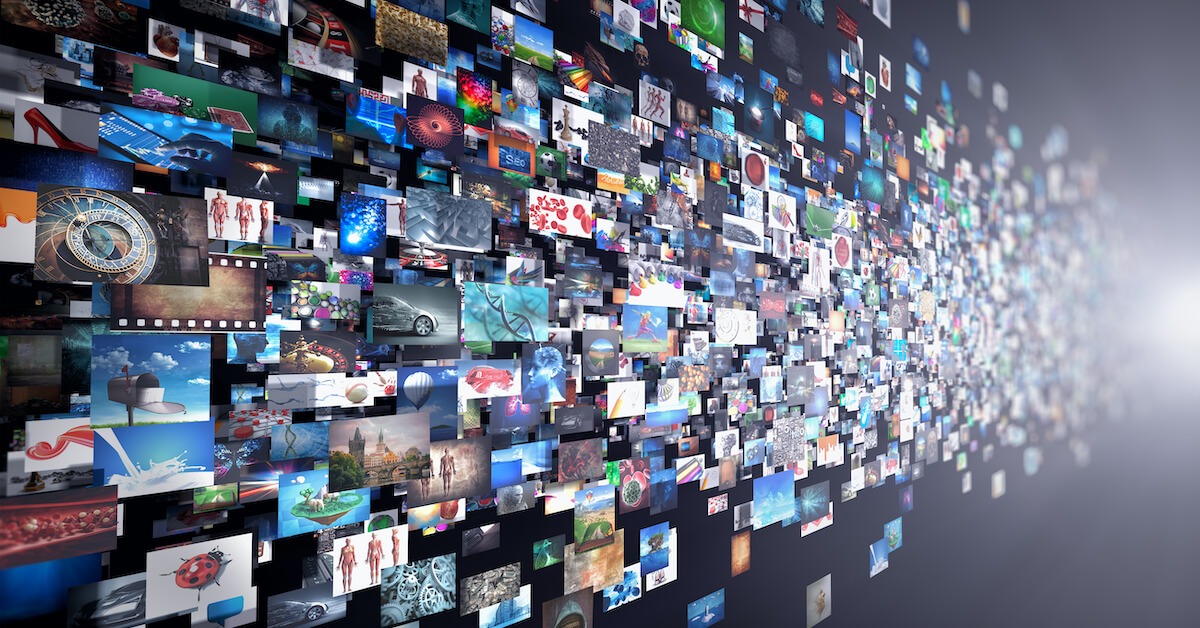 Stefan Lederer of Bitmovin discusses how new media can seize the day amidst the entertainment streaming reshuffle

15 Feb 2023
Streaming Media's Anthony Burokas interviews Harmonic Director, Market Development Jean Macher in the Harmonic booth at NAB 2018.

12 Apr 2018