Today's video producers are now able to leverage new technologies that can really help with the live streaming production—especially on-location. By utilizing what are commonly called "podcast mixers," streaming producers can deliver a bit more polish, while also gaining better flexibility in production.
What Podcast Mixers Do
Podcast mixers allow a producer to take in multiple audio sources—typically wired microphones—and mix them together. This is what any ordinary mixer does, really, but for podcasts, the unit may also record those microphones, individually, as well as the mixed program of all of them together. These mixers usually have some effects built in, like EQ, but they may also have a noise gate, or compressor, and even digital signal processing to give the audio more presence or punch than just what's coming from the microphones.
In addition, some podcast mixers have the technical ability to connect to a cell phone, either wired or via Bluetooth, so that a remote guest can be included in the discussion. What the caller hears is a special "mix-minus," meaning it's the entire mix of everyone else and the sound effects but "minus" the caller's own voice coming back to them.
The mixer may also have the ability to play sounds stored internally with the tap of a button on the face of the mixer, making it easy to play introduction audio, bumpers, commercials, sound effects, and more. This is because podcasts typically are done live, as they are being recorded. Often they don't undergo as much editing in post as video projects do. Lastly, podcast mixers often have multiple headphone outputs so that each person being recorded can hear all of the audio, including the sound effects and remote callers.
So podcast mixers are like complete recording studios that you can take with you and—in some cases—hold in the palm of your hand. For streaming producers, one additional capability that some podcast mixers offer is the ability to also work as an audio interface over USB, connecting to a computer and offering multiple channels in ingest, as well as return audio from the computer.
Let's take a look at some popular podcast mixers and their features.
RØDECaster Pro
The RØDECaster Pro (Figure 1, below) is one of the most easily recognized podcast mixers because of its distinct black, tilted-slab design and bold silver fader caps. The black surface also makes the eight large, multi-colored, LED silicone buttons seem brighter than they are. The large LCD touchscreen display makes seeing everyone's audio level super-easy, and the long faders make it easy to make subtle adjustments.
Figure 1. The RØDECaster Pro Podcast Mixer
The mixer delivers the level of quality you'd expect from a RØDE device, and the company has made several significant software upgrades to the mixer over time and also released a second-generation model with a slightly thinner design. The RØDECaster Pro has copious internal sound processing features including a compressor, noise gate, the APEX Aural Exciter, and Big Bottom to give your guests' voices a strong presence.
There are four large 1/4″ headphone connections with four individual volume adjustments that make it easy for each guest to have the level that they desire in their headphones. And those eight fat buttons can be changed among eight banks of sounds for up to 64 different sounds at your fingertips.
The RØDECaster Pro lacks the ability to solo a channel to help track down extraneous noises or sounds one channel at a time while a show may be in progress. It also lacks a master output level control to make all the sources louder or quieter at one time to your stream. There is a single "speaker" output knob that's useful if you're using it to feed a room, though.
The RØDECaster Pro is very comfortable sitting prominently on the desk for a regular production. It has a nice heft and you don't have to worry about it sliding around on you while you use it.
ZOOM PodTrak
ZOOM (the audio company, not the video chat mainstay) makes several mixers for this market, including the small PodTrak P4 (Figure 2, below). The PodTrak P4 is a diminutive mixer that fits in your hand. The monochrome display is much smaller than the RØDECaster Pro's. Instead of long faders, you have small dials for adjusting each channel level. Just four small backlit buttons are available for your sounds. Despite all that, you can still bring in 4 full XLR mic connections with phantom power. There are also four 1/8″ headphone jacks—each with its own level control dial. The soundpads can hold 11 sounds and each has its own level control.
Figure 2. The ZOOM PodTrak P4 four-channel portable multitrack podcast recorder
ZOOM even managed to fit in a cell phone interface via TRRS cable or the optional Zoom BTA-2 Bluetooth adapter. Interestingly, the tiny P4 captures your audio to a full-size SD card, while the much larger RØDECaster Pro uses a MicroSD. The P4 can be used as a 2×2 USB audio interface as well as an internal multitrack recorder. Out in the field, two AA batteries will give you three hours of runtime, or you can power it from an external USB power source with a USB-C power port on the side of the mixer.
Feature-wise, you give up very little by opting for the much smaller, almost pocket-sized P4. You may some operating convenience like a master output control, or a multichannel audio interface. But the P4 does have the connectivity and core features many streaming producers are looking for in an amazingly small package.
ZOOM also offers a PodTrak P8 model (Figure 3, below) that, while larger, still strives for a compact, lightweight design, but delivers a larger color touchscreen display to adjust equalization, as well as a compressor, de-esser, and more. The P8 also features color-coded (short) faders and six color-coded headphone outputs. Nine white touchpads can deliver up to 36 sound clips.
Figure 3. The ZOOM ProTrak P8 eight-channel portable multitrack podcast recorder
In addition to multitrack recording, the P8 offers onboard waveform editing using the integrated touch screen. The P8 has two separate output level controls for both the main USB output level and the main speaker output level. The P8 is the one to check out if you are looking for a compact mixer that offers greater versatility and additional inputs.
Media management is easy on the P8, and it can internal convert sounds you load in different formats to what it wants for the buttons, but note that the P8 is only a 2×2 audio interface. So if you need to bring more discrete channels into your computer, understand that the P8 is limited to stereo.
ZOOM LiveTrak
Zoom also makes a set of LiveTrak mixers that appear to be more traditional audio mixers at first glance, but still offer a lot of technical capability under the hood. Full disclosure, I purchased and use a LiveTrak L-8 (Figure 4, below) in my own studio for one specific feature I'll get to in a moment.
Figure 4. The ZOOM LiveTrak L-8 eight-channel digital mixer/recorder 
The LiveTrak mixers offer longer faders than the smaller PodTrak series, as well as physical knobs for adjusting EQ, and a dedicated input trim knob for each channel as well. The LiveTraks have two multi-use channels that can be used for sound pads, cell phone connections, USB return, or line input. This means that if you use those channels for the soundpads, you lose USB in, cell phone in, or line input on that channel. It's either/or.
There are three models in the LiveTrak series. The L-8 can be a 12-track recorder and can be used as a 12×4 audio interface. There is also a larger L-12 and even an L-20 which demonstrate that the LiveTrak mixers really are more geared to live sound mixing than podcasting (which is probably not a drawback for most Streaming Media readers). Also, there's a main output fader, which is perfect for adjusting the overall level of all your sources together.
The LiveTrak mixers do not have a cool color LCD touchscreen for setting paramaters because there are dedicated knobs for EQ, input trim, etc. Each fader has its own LED meter next to the fader, a feature I really like. While the LiveTrak mixers do provide some effects, the effects they offer are geared primarily toward music and live performance. There's no compressor, noise gate, etc. Moreover, you can set only one effect that applies to all channels.
The feature that drew me to the L-8 model was the individual submix outputs that I can assign to headphones outputs 2, 3, and 4. My intended use for this is any streaming event where I need participants to hear remote callers or something external to the room, but not themselves. While podcast mixers offer mix-minus for cell phone connections, the ability for me to create a different mix for headphone output 2 that does not include anyone on stage speaking is perfect for in-ear monitors of local presenters.
Moreover, when connected to a computer for a hybrid event, I might want a remote caller's audio to be heard in the room for the local audience, I do not want it fed back to the streaming computer as part of the main mix—so, again, I can create a submix without that input. In essence these are aux mixes, but each of them is stereo.
Tascam Mixcast 4
Tascam is also "in the mix" here with their nicely designed Mixcast 4 (Figure 5, below), which seems oddly named when you see the 8 long faders that dominate the top of the mixer. It also has 8 large touchpads holding up to 72 sounds, again with RGB LED backlighting. There's a large touchscreen that allows you to see each channel's audio level and make various adjustments to channel and mixer settings. The touchscreen also shows customizable text labels for the buttons to help you remember what those 72 possible sounds are—a feature no other podcast mixer discussed here offers.
Figure 5. The ZOOM Mixcast 4 
The "4" in Mixcast 4 refers not to the number of touchpads or faders but to the unit's four microphone connections and four headphone outputs. However, the mixer is actually capable of 14-track multitrack recording to the internal SD card, and it can act as a 14×2 USB audio interface. Each fader is dedicated to a specific purpose, so if you're not using USB or Bluetooth audio then you can't use anything else on those faders.
Tascam leverages some nice technology to enable the Mixcast 4 to do some intelligent automixing. This is a smarter solution for getting a good total mix as opposed to basic noise gates and compression. There's also a talkback function—even for Bluetooth callers—that enables internal conversation that won't be on the recording. You can tell everyone there's 5 minutes left in the show without that that warning being played on air or recorded. That's another useful and unique feature for live events.
The Mixcast 4 is also the only mixer so far to include a "solo" button. If you have a little bit of hum or buzz coming in, and you don't know which channel it is on, the solo button enables you to listen to only one channel at a time to try and determine where the offending sound is coming from. There is also a main Monitor Out output level, which is handy for bringing down the master without touching individual faders.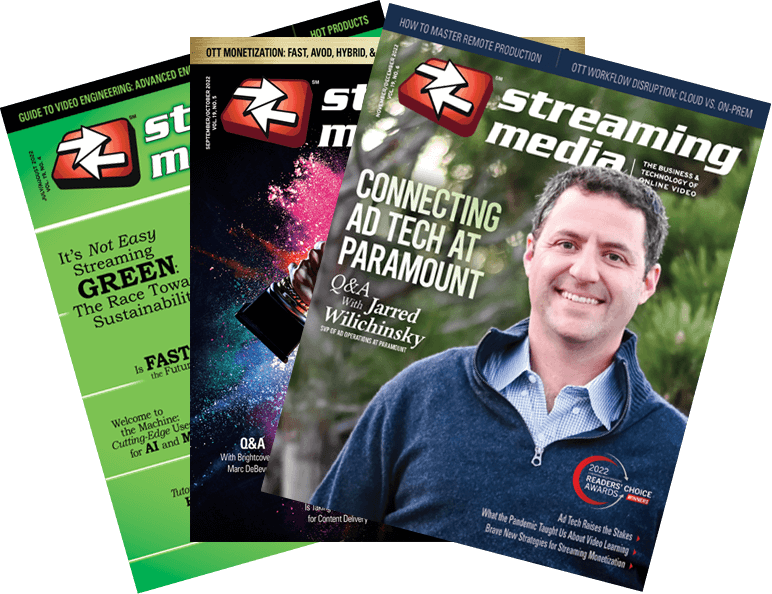 Related Articles