With the approach of Spring just around the corner, the teams at StreamingMedia.com and Help Me Stream Research Foundation are getting a jump on the season by releasing the Spring 2023 edition of the State of Streaming survey for you to take starting today. This survey is our twice-annual look at the overall streaming industry, and we need your help understanding just how the streaming landscape has shifted in the past six months.
For those readers who have taken our State of Streaming survey before, we thank you for providing past insights. Some of those include early indications that advertising revenues might be in jeopardy (the Spring 2022 edition) followed by full confirmation of a drop in revenues across the broader streaming industry (Autumn 2022). The rise of sports—and live-event streaming in general—was also noted in our 2021 State of Streaming surveys, with additional emphasis on live sports in the 2022 surveys.
Will the decline in advertising revenue lead to an increase in subscription revenue, or will free-ad-supported "television" streaming (FAST for short) trump all revenue approaches? That's the kind of question that we rely on you to help us understand when you take the Spring 2023 edition of the State of Streaming survey.
Even if your organization doesn't generate revenue from its streaming, we have a number of questions we'd like your help in answering. For instance:
What's the your average bitrate or resolution?
What's your take on interactivity and ultra-low-latency (ULL) streaming?
How are cloud costs impacting your decisions on whether to transition back to a private cloud or hybrid approach?
Our survey partner Help Me Stream Research Foundation is launching this Spring 2023 edition of the State of Streaming survey using a survey tool that allows most questions to be targeted to distinct groups within the streaming industry. That way, questions about particular topics are answered by those survey respondents who are actively involved in a key area of streaming, with the end result being an overall shorter time period needed to take this year's survey.
Knowing that our readers don't just talk about streaming but actually do it—both in their professional jobs but also at home or during downtime, sharing life events with friends and family—we're offering a chance to enter a prize drawing for a professional lighting package (a $375 USD value) for those who complete the full survey.
The survey is open now. Thanks in advance for your help!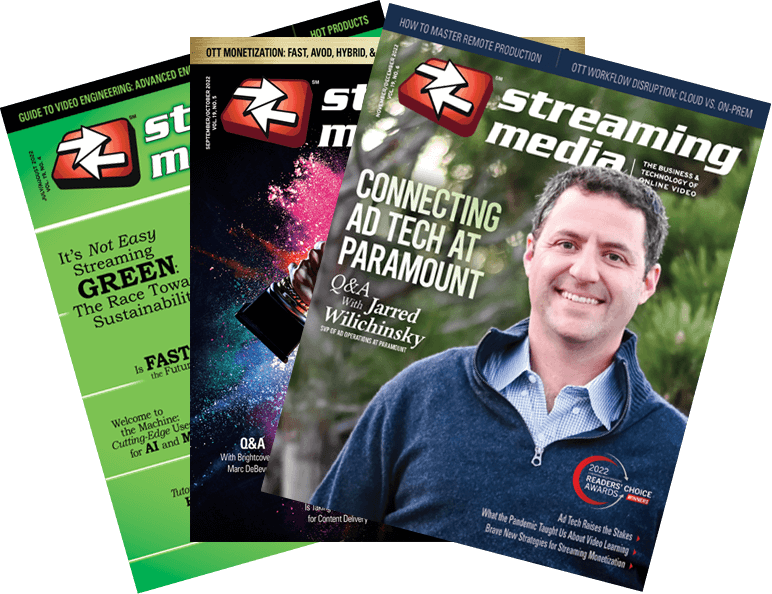 Related Articles