Although user behavior in linear TV has remained constant in recent years, a closer look reveals that older viewers are increasingly watching more linear TV, while younger viewers watch less and less. A recent publication by the VAUNET private media association shows that TV reach in 2022 has fallen to its lowest level in the past 30 years. TV viewing time is also as low as it was 20 years ago.
Various OTT offers have resulted in the progressive division of linear television with platforms such as YouTube, Netflix and Prime Video, who continue to gain more user groups. Furthermore, in addition to the established TV broadcasters, a separate content creation industry has developed, some of which achieve reach via platforms such as TikTok and Twitch that traditional TV program directors only dream about. TV broadcasters are therefore under enormous pressure to innovate, particularly in order not to lose sight of the younger target group.
Follow, discover, comment, recommend and zap – TV must offer mobile services
Mobile devices have facilitated huge growth in additional media usage behavior during the day, especially among the younger target group, which is characterized by short clips, interaction and, above all, personalized content that can be discovered, commented on and recommended. This should be continued to the greatest extent possible in the evening on the TV, the "biggest available screen". However, compared to mobile devices, interaction, flexibility and communication within user groups ends here.
TV stations and broadcasters have already developed their own platforms and content archives in the past using various media libraries as a source for social media channels. In this way, they hope to gain more attention and indirectly also more ratings, as well as additional revenues from advertising sales. However, the unpredictable algorithms social media platforms employ to pass on this content remain incomprehensible to TV broadcasters. Even personal user data flows solely into the value chain of the social media companies.
For TV broadcasters and platforms, retaining content sovereignty is essential for future success in target-group-specific marketing. Directly addressing a known user based on their customer profile is more interesting for any sponsor or advertiser than a general, non-customer-specific social media sweep. Independent user data is also more valuable and can be marketed more efficiently.
Better TV experience thanks to best practices from Web2
TeraVolt GmbH has developed a "TV mobile FIRST" concept that integrates current artificial intelligence and machine learning developments to quickly and efficiently help build individual solutions for TV stations and platforms. Based on best web2 practices, positive effects can be achieved within a few months, especially with the younger audience.
"We are increasingly seeing how TV viewers are changing their media consumption behavior, fuelled by Youtube, TikTok, Twitch and co. This is both a challenge and an opportunity as we see exactly what users expect from mobile-centric TV services today. For TV broadcasters and platforms, this is a unique opportunity to create more value quickly and efficiently for their customers." Tobias Künkel, CEO TeraVolt
The guiding principle behind the "TV mobile FIRST" concept is the fact that, at least since social networks have existed, groups of users have wanted to follow people, brands and topics, look at posts from other users, post and comment themselves and stay in touch with the community – and to do all this as easily and seamlessly as possible within the same platform. Although the term "going viral" originates from the digital world, it can also be used to advantage by conventional TV broadcasters – with the appropriate technology and strategy. 
"We make television from the consumer point of view, who ask for super aggregation and hyper-personalization. For this, the product and technical framework must be built with AI and recommendation scalability. When content and its data streams are brought together in a common, interconnected technology, additional and interactive services that enable added value for users, TV broadcasters and partners emerge." Tobias Fröhlich, CPO and Co-Founder of TeraVolt
To be able to implement this new strategy, TeraVolt has programmed and rolled out applications which enables TV and other broadcasters to offer a personalised service containing additional content for user groups. Whether on a cell phone or the web, the EPG on Smart TV or set-top boxes. This enhances the viewers' understanding of the game and boosts their engagement with the stream. At the same time, the system learns about the user's preferences and optimises their customer profile. 
Why you can, and need to, prepare for "TV mobile FIRST"
Social media providers continue to strive towards their goal of being the central user entertainment platform. While the early days of Facebook and Instagram revolved around posting pictures, they soon added videos and streaming. As a result, a content creation industry has now developed independently of the established TV broadcasters. In particular, local and special-interest TV stations are highly relevant to their target groups. They know their markets best and can thus produce suitable offers for cooperation. So before continuing to produce platform-specific content for "third-party" social networks, TV stations and broadcasters should work on strengthening their digital channels.?TeraVolt expects that TV use across all target groups will in the future increasingly be connected to the internet. With the "TV mobile FIRST" concept, TeraVolt offers its customers technological solutions to profit from social media success stories and the associated added value.
About TeraVolt:
TeraVolt is a solution provider for digital media products based in Hamburg's Schanzenviertel. Founded in 2006, the company specializes in the digital transformation of television and develops customized solutions together with its customers – from the initial idea to innovative products in operational use. The portfolio includes applications in the segments Managed Platforms, Enhanced TV and OTT, as well as the business areas Consulting and Services. In addition, TeraVolt also offers its own products such as the Sports Entertainment Suite "TVXRAY" and the Addressable TV Solution "SmartPages". The TeraVolt team consists of around 70 employees with a focus on the areas of product, strategy, and technology. https://www.teravolt.tv/?
[Editor's note: This is a contributed article from TeraVolt. Streaming Media accepts vendor bylines based solely on their value to our readers.]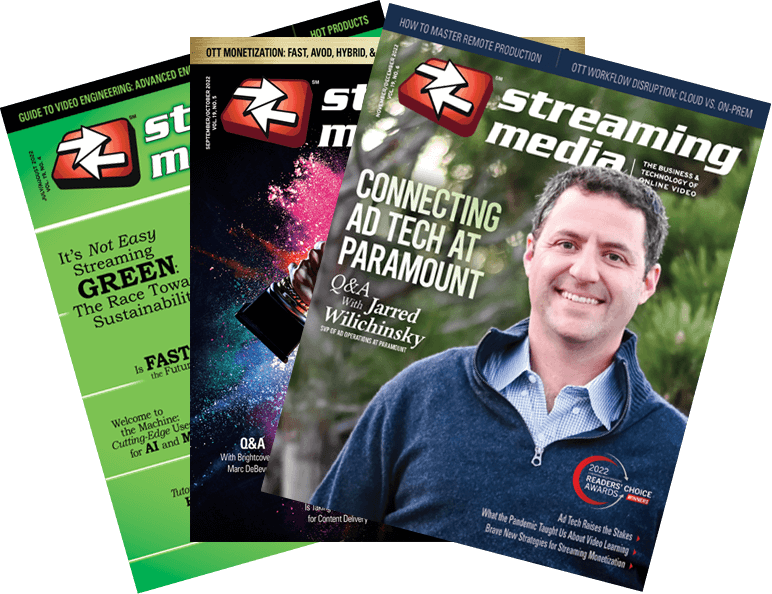 Related Articles
Connected TV ad spending is way up, but it still represents a relatively small share of advertisers' budgets. What needs to change to speed up adoption?

30 Sep 2021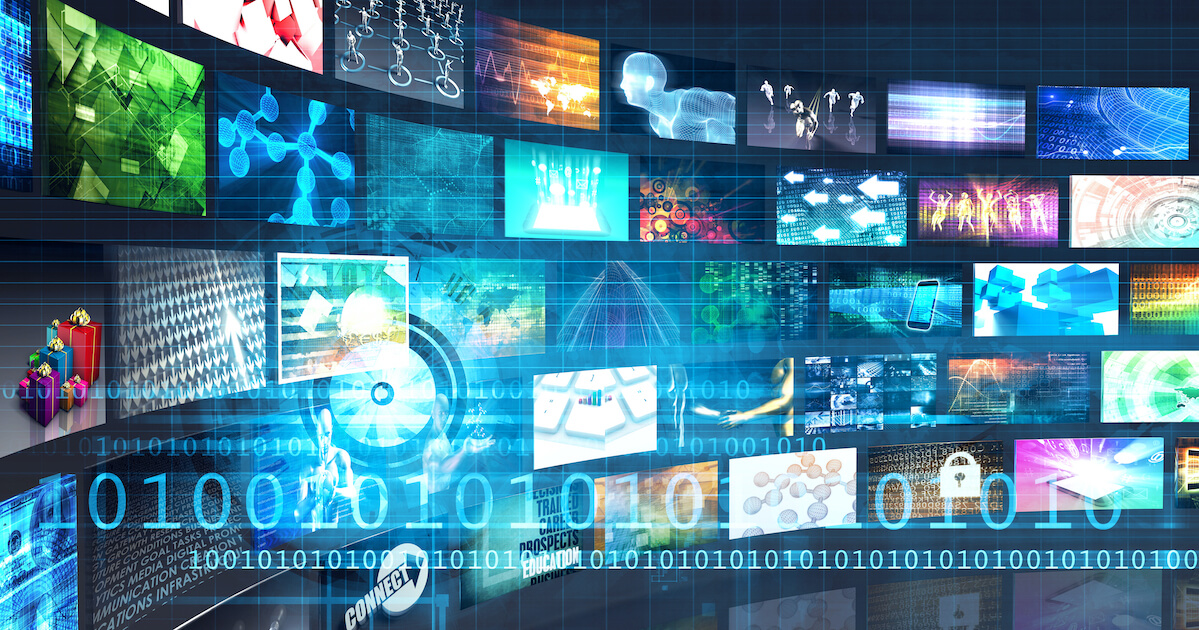 While business and technical challenges have blocked linear take-off, innovation has now removed the roadblocks. This is the perfect time for ad sales, ad operations, and engineers to deploy the right technologies to enable this revenue game-changer.

26 May 2021
Super Bowl Ads Peaked Years Ago; Why Social Media Is Today's Big Winner

12 Feb 2021