With streaming viewership recently surpassing cable for the first time, CTV is becoming a top priority for advertisers. As consumers continue to shift the way they watch TV – toggling between live TV and VOD, linear and digital – advertisers must adapt to meet the moment or risk being left behind by the viewers they need to reach.
With more ways than ever to reach consumers, advertisers must make sure that they are creating a truly consumer-first approach and should look no further than the massive shift from desktop to mobile as an example of how to navigate the evolution of consumer habits.
Lessons Learned from the Desktop to Mobile Shift
Before there was the mobile phone, advertisers spent most of their money and attention on desktop and display. Today, the mobile phone is now virtually everyone's primary screen, with Americans spending a third of their waking hours on mobile devices in 2021. Even though consumers quickly shifted their attention to mobile, marketers initially dragged their feet on evolving their strategies and spend to include this new platform.
As mobile phones took over, marketers found themselves holding back because they weren't able to measure holistically or attain attribution through models that were designed for desktop. Targeting, measurement, standardization and brand safety were all areas of concern for advertisers who were not quite ready to make the jump. While those were all realistic concerns, marketers who waited for ideal measurement and standardization missed the full audience reach. We're seeing the same pattern with advertisers again on the journey between linear and CTV.
Prioritizing Progress Over Perfection
We know that today's consumers are streaming at high numbers, and while CTV ad spend is expected to grow 14.4% this year, marketers must learn from recent history and meet their evolving audiences without hesitation. From an advertiser perspective, the rise of CTV is very similar to the launch of mobile – when advertisers only had impressions to rely on without measurement or attribution. So while viewers are watching TV in any format – it's all TV to them – marketers hesitated to invest due to the lack of sophisticated data and insights.
When these types of industry shifts happen, the response should be to prioritize progress over perfection. By waiting for measurement and standardization to be perfect, advertisers are missing out on major opportunities to reach larger audiences in impactful ways. With so many players in the industry today offering unique insights and solutions, advertisers must identify strategic partners who can provide insights, data, and the right metrics to show the impact CTV advertising has.
Bridging the Gap Between Linear and CTV
Like desktops, linear TV still holds value for advertisers even though streaming now holds a large piece of the pie. According to Nielsen, linear TV, and ad-supported streaming services actually reach nearly the same amount of people across ages .
When advertising across linear and digital, addressable can be used as a unifying strategy to reach an audience holistically across multiple channels. By combining linear's scale and digital's targeting, marketers can hone in on specific audience segments and key demos while improving efficiency and reach. This allows marketers to reach millions more viewers while controlling audience overlap and effectively measuring outcomes. It's clear that traditional TV has changed, and the world of CTV is growing quickly, but marketers shouldn't stall to meet the audience where they are.
Success Lies in Continual Progress
As the industry continues to change, the key for advertisers is to prioritize progress over perfection and take lessons learned from the desktop to mobile shift into their ongoing journey between linear and CTV. Too many marketers have missed out on reaching much larger, more diverse audiences because they waited too long to embrace the unknown of mobile and CTV.
Today, the most successful advertisers are the ones who prioritize industry progress and are not afraid to embrace new technology and shift their dollars accordingly. And while campaign strategies are unique to each brand, those who clearly understand where their audiences are – whether on linear, streaming or both – will reap the benefits. If marketers repeat their own history and hold out for perfection, they risk being left behind and missing out on the very consumers they need to reach.
[Editor's note: This is a contributed article from DIRECTV. Streaming Media accepts vendor bylines based solely on their value to our readers.]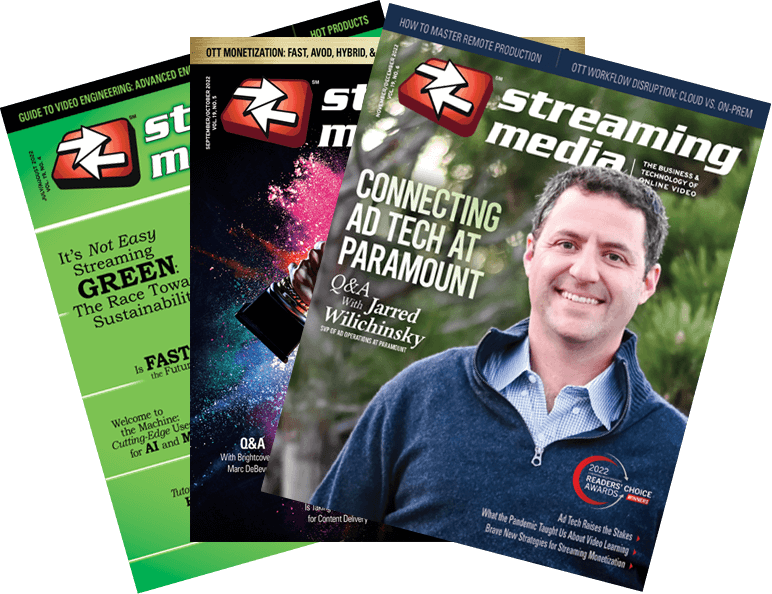 Related Articles