The way YouTube captivated its users with short-form content on desktops and mobile devices over a decade ago is making a comeback – but now with long-form video on CTV devices. Free ad-supported television (FAST) channels give brands the chance to truly engage with viewers, leading them down even deeper rabbit holes and taking them on an ad-supported streaming journey. With FAST channels, advertisers have what is needed to reach audiences at scale and in an efficiently targeted way. 
As a matter of fact, capturing and retaining viewers has never been easier for marketers and other content owners. However, streaming platforms and ad agencies must both explore the expanded list of targeting opportunities in order to truly hit the jackpot that exists within ad-supported streaming.
The History and Future of FAST
FAST services offer real-time streaming options for channel-based linear content with ad pods for monetization. After initially gaining traction in 2020, driven by the confluence of cord-cutting and the pandemic, FAST channels have gone above and beyond expectations. With ad-supported means of consuming content becoming popular again, the dominance that commercial-free SVOD (subscription-based video on demand) currently has on consumers is beginning to dwindle. 
Perhaps most notably, top players in the ad-free video game (such as Disney+ and Netflix) are now offering lower-priced ad-supported options to capitalize on the benefits that FAST presents. FAST services are growing so quickly that they're now outpacing subscription models as the more attractive option amongst consumers, especially in an economy that calls for monetary consolidation in more areas than one. With global FAST revenue predicted to triple by 2027 (according to Omdia), and the adoption of AVOD growing faster than that of SVOD (55% versus 28%, according to Digital Content Next), this is a profitable time for advertisers to bump FAST opportunities to the top of their agendas.
FAST is continuing to prove itself as a strategic growth plan for content providers by offering low-cost alternatives to viewers. In addition to being cost-effective for consumers, FAST platforms are low-risk and capital-efficient to create for video service providers and content owners. The market of people who want more personalized, quality content is growing; but, the last thing they want to do is subscribe to another service. 
FAST Perk #1: Contextual Targeting
For the unfamiliar, contextual targeting helps advertisers identify the groups of people their ads reach without any of the consumers' personal identifiers. By removing unnecessary facets of the consumer identity that have been the source of ongoing privacy concerns anyway, advertisers can reach a wider audience by targeting these universal category IDs (such as "dog owner" or "sportswear shopper") in other places as well, such as FAST channels. On the brand side, FAST channels allow for brands to choose where its ads run within the show, based on its format.
Of course, targeting audiences based on demographic is still an important, and an effective, strategy to leverage. While contextual targeting helps big brands extend campaign strategies, demo-based targeting is well-suited for direct-to-consumer brands that want to complement their linear TV campaigns for branding purposes. However, as advertising through FAST evolves, brands should really begin exploring the potential advantages of combining the two strategies. 
FAST Perk #2: Personalization Leads to Increased Audience Reach and Engagement
Audiences want the user journey to be as personalized and specific to them as possible, and delivering this experience is paramount. Therefore, FAST platforms now have the chance to introduce new tiered options that will offer a more curated experience for the viewer, who will then provide user data in return. 
On the content provider's end, increased personalization provides the chance to maximize engagement, decrease viewer turnover, and monetize viewership. Data collected around viewer behavior and preferences allows for progressively more relevant content to be produced. More engagement means higher viewer retention and more impactful advertising. Personalized digital channels provide a seamless navigation experience for the user, helping them avoid the dreaded "choice fatigue" and extending the shelf life of content. 
FAST Perk #3: Delivery to Key Demographics
Not only do FAST channels allow for boosted reach for the advertiser and improved personalization for the user, but ad-supported alternatives to media consumption are on the rise amongst key demographics: Gen Z and Millennial CTV users. The latest Morning Consult survey shows that Millennials are regular users of FAST channels, viewing them multiple times per week. According to Statista, the number of monthly Gen Z CTV users in the U.S. is expected to grow from 50 million (2022) to 56 million in 2025. Moreover, Morning Consult and Variety Intelligence Platform suggest that Gen Z and Millennial consumers are more likely than older cohorts to tweak (or completely cancel) their lists of subscription-based services due to factors like an uncertain economy and subscription fatigue.
As the largest age cohort of parents – that also has a considerable amount of spending power – Millennials and their rising steady presence on FAST channels give children's brands a massive opportunity to reach target audiences through FAST networks. Similarly, although FAST channels have a smaller number of Gen Z audiences at this particular moment in time, it's expected that the creation of new and original content will attract these viewers, a refreshing change from streaming legacy sitcoms and other traditional television. 
Gaining and maintaining eyeballs with FAST gives advertisers an opportunity to earn increased amounts of exposure, especially with key audience demographics expected to continue strengthening their footholds in the ad-supported world. As history repeats itself, viewers are actively retreating from ad-free streaming and returning to ad-supported content. In order to reap the benefits offered by FAST services, advertisers and content companies alike should prioritize innovation, fully exploring new and creative methods of engagement, and understand how to best strengthen relationships with viewers.
[Editor's note: This is a contributed article from Aniview. Streaming Media accepts vendor bylines based solely on their value to our readers.]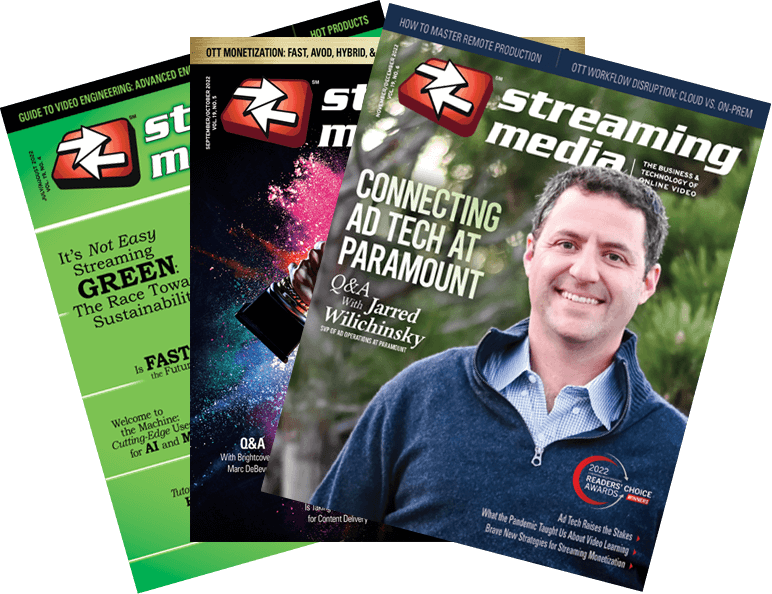 Related Articles
Rekha Aramuthu Carriere of Amagi writes about the ways that launching a FAST channel can help sports teams achieve better engagement with fans and help monetize new opportunities

03 Feb 2023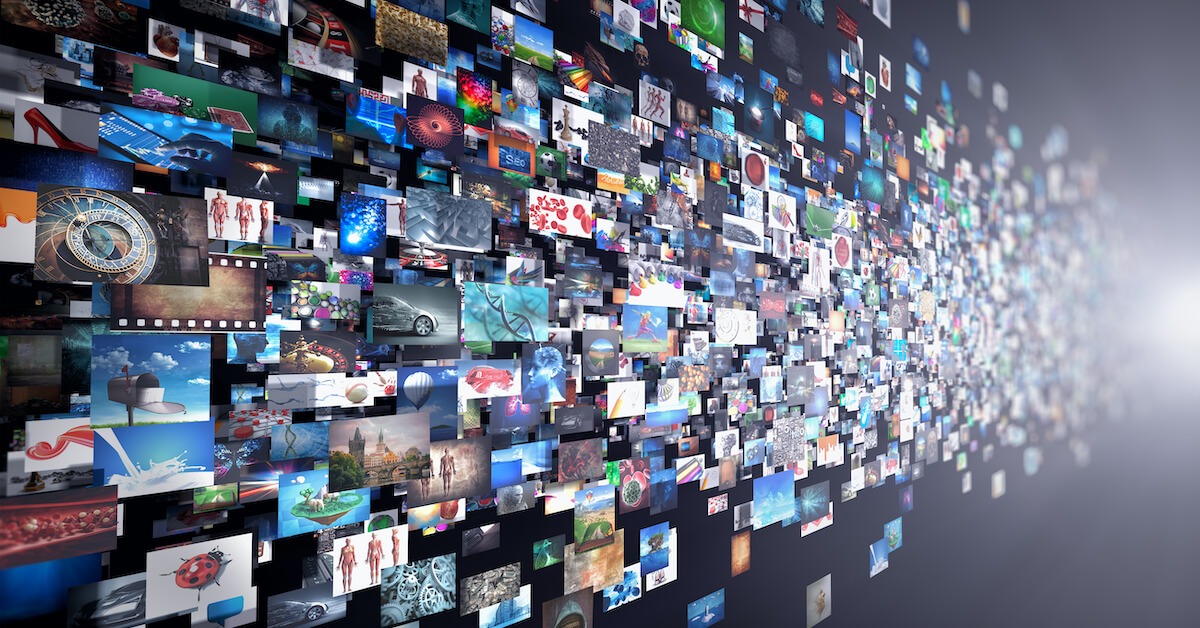 Delving into the video streaming space can feel like wading through acronym alphabet soup. Charles Mellilo of Endeavor Streaming provides a comprehensive breakdown of the various forms of streaming media, along with each one's specific benefits and challenges.

18 Jan 2023
The rise of FAST channels indicates that the future of entertainment will feel more familiar than we ever thought.

11 Oct 2022