Join us at Streaming Media East, held this May 18 and 19 in Boston at The Westin Copley Place, for a singular opportunity to meet premier industry thought leaders and learn about innovations on topics such as OTT, live streaming, encoding, and transcoding, content monetization, advertising, and much more.
The May 19 morning keynote address, "TV: What's Next is Now," will be presented by Reed Barker, Head of Advertising, Philo. Reed is known throughout the industry as an innovative advertising product professional, with a strong track record of success in developing and implementing revenue generating technology solutions. Prior to joining Philo four years ago, Reed was vice president, cable ad products for The Weather Channel and before that led production development for the first national Video on Demand (VOD) platform. Reed began his career in local television as an Emmy Award-winning producer for WSAV-TV in Savannah, GA.
For his keynote, Barker will discuss what "TV" means in these times of AVOD, TVOD, SVOD, vMVPDs, and FAST. Where does television stand now that we are all connected and connecting in various ways? The landscape is confusing, not only for consumers but for advertisers, programmers, and platforms.
"Confusion is a side effect of change–television is going through a seismic shift, and we aren't quite sure where all the pieces will fall out," Barker says. "Consumers are confused about where to find their favorite shows and which service offers what content. Just think about Yellowstone, where new seasons premiere on the Paramount Network, but past seasons are only available on Peacock and the spin-offs are split between Paramount Network and the Paramount Plus subscription service. Consumers are also confused about the difference between a FAST channel stream and a traditional linear network of content. Advertisers are looking for a simple way to reach their target audience on television, but how to buy TV is incredibly varied right now, and it's hard to get an apples-to-apples comparison on how an audience is defined and how it's measured from one publisher to another."
Regarding why an intense customer focus at Philo has proven a successful model in the competitive CTV landscape, Barker says, "Consumers are in the driver's seat. At Philo, we understand that our customers will want to leave and try other services to sample other content and products.  Historically, it's been recognized that churn is bad, but we make it easy for our customers to leave and come back to Philo, and we see that in action when a new season of a popular show is back on Philo. On the ad side of the house, the customer is the buyer of advertising where we try to focus on their needs."
Click here for the complete conference program and agenda to read more about our additional speakers, discussion panels, participating companies, and more.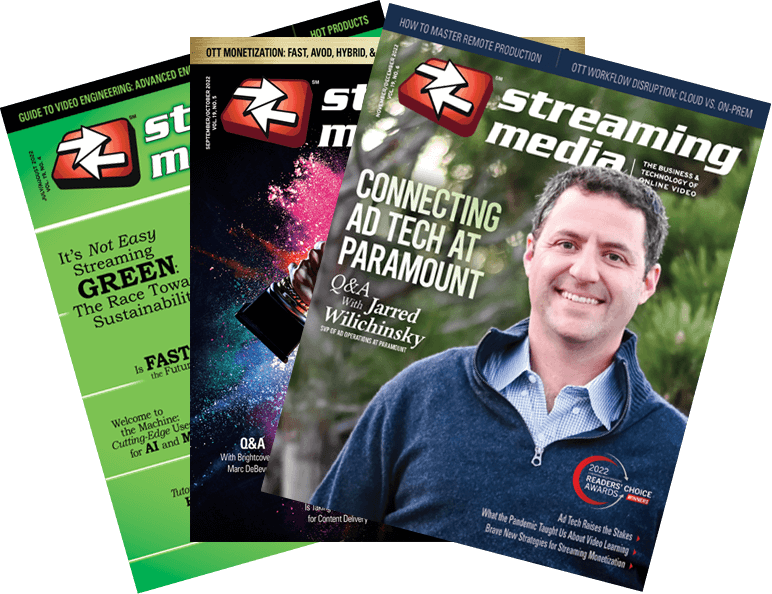 Related Articles
WBD SVP Renard Jenkins will provide critical insights into the current state of streaming and the challenges facing engineers and creatives going forward as linear, in-theater, and streaming M & E converge in his Streaming Media East 2023 keynote address "Streaming Media: Where Do We Go From Here, And How The Heck Do We Get There?"

11 Apr 2023
At this year's Streaming Media East, well-regarded entertainment industry "media cartographer" Evan Shapiro will present the closing keynote address, "The Mind Of The Modern Media Consumer," where he will discuss the latest data and context from the media ecosystem and offer a good sense of where the industry is likely headed next.

23 Mar 2023