As last week's Streaming Media East 2023 wrapped up, Evan Shapiro treated his audience to a whirlwind tour of the streaming media space and its ever-widening cast of players. The day prior, at the research keynote, the team behind the seventh State of Streaming survey did the same. Today it's possible to watch both keynotes as well as download the State of Streaming Spring 2023 report.
The 24-page report covers topics ranging from private- versus public-cloud usage, the continued fluctuation of viewership and subscription numbers, expectations around glass-to-glass latency and the continued rollout of free ad-supported TV (FAST for short) on a number of streaming platforms.
Together the State of Streaming Spring 2023 report paints a picture of a media creation and distribution ecosystem—71% of respondents both create and distribute content, a significant increase from the 46% in our initial Spring 2020 survey—that continues to diversify at both ends of the viewership and subscriber spectrum.
In addition, the survey's global respondent makeup provides insights into market growth across almost every continent, fitting for a research keynote panel with representatives from three continents. As part of the presentation, George Bukochava, the CEO of Tulix, which sponsored the survey, shared insights into the shifting use of resolutions and data rates, such as the increased usage of 720p60 which allows older mobile devices to consume high-framerate content such as global sporting events.
DOWNLOAD THE STATE OF STREAMING SPRING 2023 REPORT
Tulix brought along a partner, Gustavo de Medeiros, who is president of the FAST Alliance, whose insights into the shifts in FAST adoption were key to understanding this Spring 2023 edition's data around FAST.
Crafted and analyzed by the Help Me Stream Research Foundation team, the current survey also delves into a number of business and technical concerns facing today's streaming media organizations. For the first time in survey history, simultaneous concerns about capital expenditures (CapEx) and operational expenses (opex) present insight into the possible pricing conundrum of an industry heavily reliant on public cloud solutions. While many large streamers are forging their own private clouds, the rank-and-file streaming organizations are faced with higher per-user delivery costs at a time when production costs are also rising.
A final panelist, Eric Schumacher-Rasmussen in his final role as Streaming Media conference chair, also reiterated a point he'd made during the presentation of last autumn's research findings, namely the fact that lower-end revenues are picking up at a time when upper-end revenues are tapering off their decline.
FAST was the talk of the conference, and there's lots more detail on the shift in FAST thinking in the report launching today. The team at Streaming Media magazine has prepared a special launch page for readers to download the State of Streaming Spring 2023 report, so get your copy today!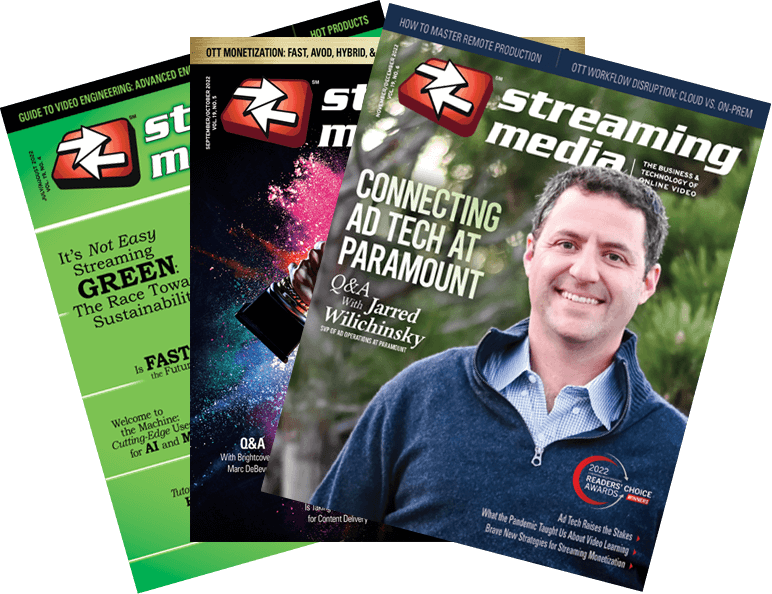 Related Articles