Tim Siglin, Founding Executive Director, Help Me Stream Research Foundation, and Contributing Editor, Streaming Media, sits down with Reed Barker, Head of Advertising, Philo, to discuss the economics of live linear streaming in this interview from Streaming Media East 2023.
"Today I've got with me Reed Barker, who's the head of advertising at a company that's actually beginning to make waves in the industry," Siglin says. "Tell us a little bit about your company and then also about your background in the industry."
"Philo is a virtual Multichannel Video Programming Distributor (MVPD), which is the fancy [phrase] for a cable operator," Barker says. "It is $25 for 70+ live linear channels. So that includes all your favorites from Paramount, Discovery, A&E, and Hallmark. What makes us different is we're focused on entertainment, lifestyle, and knowledge content – 'ELK' for short."
"$25 is really inexpensive compared to most," Siglin says. "What am I not getting in that?"
"You're not getting sports or news," Barker says. "Or locals. If you had locals in sports, that would probably be double our cost to the consumer just to purchase a license."
"So when somebody complains about their cable bill, really what they're complaining about is the sports and news and local channels as opposed to the bundle package, like what you offer," Siglin says.
"There are some people that really just want to watch entertainment shows," Barker says. "And they don't want to have to pay for sports. I remember when I helped my mother get a new cable package, and she said, 'Okay, it's $30, but why am I paying another $10 for local channels and $15 for regional sports?' Everything's sort of hidden. [We are] focused on the customer and trying to ensure that when we say you're paying $25, you're paying $25. You get a one-year unlimited DVR; you get a VOD library that has 50 to 60,000 titles. And the idea is that we're not nickel and diming you along the way."
"So it's not just the live linear part, it's the VOD as well," Siglin says.
Barker says that Philo has live linear, VOD, and DVR all in the same place, which makes the user experience (UX) very easy to navigate. He mentions the setup for the HGTV show Fixer Upper on the Philo platform as an example. "If I'm on the hero homepage for Fixer Upper, it has all the seasons that we have on VOD. You can see whether it's aired today, or if you DVR [recorded] it, it or it's a VOD piece," he says.
The Tech Advancements in VOD Advertising and How Philo Streamlines Their Ad Inventories
"So on the VOD, let's talk about advertising," Siglin says. "In the old days, if you went to an on-demand [service], that would be stitched together with MPEG-2…primary, elementary, or transport streams, they sort of stitched in the ads. So if you watched it two years later, you saw an ad from two years ago. How does that work in the modern era?"
"I worked on the first VOD ad product that would dynamically switch out ads when I was at Tandberg Television," Barker says. "We launched it with Time Warner. But that was the whole idea – it shouldn't be just a piece of DVR content where everything is stale. So today, what we do…in the same XML that's been the CableLabs standard…you have your cue points. Basically, it's a piece of content…faded back or wherever the programmers made their content. But there's…10 seconds, 26 frames…where's there's going to be an ad. And so we read that, and we put that in our database so that when you press play on your VOD title, we call for all the ad breaks we have. It goes to our programmer server because there are inventory shares there. Some of the ads are theirs, some are ours, and we dynamically piece it all together into a single manifest and broadcast it out."
Siglin asks if Philo is doing the server-side ad insertions themselves or if they use a third party.
"Our CEO's an engineer," Barker says. "We're very engineering-focused." He says that when they built the Philo platform, they never considered a separate server-side ad insertion (SSAI). "Our philosophy was we're serving video to the consumer, so it should be a seamless experience." He highlights that their program stream is the same system transcoding the ads. "Philo updates the manifest in linear as the new ad breaks come up."
Siglin says, "So that essentially keeps that VOD content fresh from the advertising standpoint, and it allows a customer not to see an ad for something that occurred two years ago that they can't possibly engage with."
"That's the whole idea," Barker says.
Bundling and the 'a la carte' Option?
Siglin notes, "One of the things that I found fascinating about the Telecom Act back in the 90s was that it was designed to allow for unbundling, but of course, the cost if you went to say, 'I just want HBO,' they would charge you the exact same amount as if you bought a bundle, or slightly more. We're 25 years on from that now, and it seems like we still really haven't gotten to that full 'a la carte' model. You mentioned $25. You've got this certain number of channels. Can people come to you and also ask for a la carte? Or is it just the bundle?"
"There is no a la carte," Barker says. "The bundles are still driven by Most Favored Nations (MFNs) and all the cable. We like to think we're more à la mode. We're the ice cream on top."
"From an advertising standpoint," Siglin says, "One of the things you mentioned was the ability for somebody to opt out for being tracked for their data, to be used for personalized ads. Is that [option] easy for somebody to see in the system?"
"It's not as easy to do in the CTV apps," Barker says. "But on our website, it's very prominent…with instructions on exactly how to opt out of every other device you have."
Flexibility With Philo's Customer Contracts
Siglin asks if Philo provides multi-month contracts or yearlong contracts.
Barker says that Philo's contract commitments are relatively flexible, especially considering their focus on ELK content and the possibilities that a user may churn if they want to watch sports programming before coming back to their Philo subscription. "We make that very easy for them to do," he says. "We're not trying to necessarily lock you in to a contract, but we've done some experiments with multi-month. If it's something the consumer wants, we want to provide it. It's just [that] there's a tremendous amount of complexity in multi-month in some of the billing systems that we work through."
Siglin says, "So one other issue that I've seen over the 25 years or so I've been in streaming is if someone is going on a two-month vacation and they want to pause their subscription, normally they can't. They have to cancel it, and [then] they lose all their DVRs and that kind of thing. Is there any model that you have if somebody wants to suspend their account for being away for a period of time?"
"We won't save shows while they're gone, but we keep all of their settings and their history," Barker says. "Even [if] you're canceling, we are expecting you to come back. 25% of our new subscribers in any month are typically people who are resurrected."
Learn more about live linear streaming at Streaming Media Connect 2023.
Related Articles
Digital-first unicast streaming platforms give viewers more flexibility over traditional linear broadcasting while lessening the unpredictable complications of live scheduled programming like sporting events, says Jean Macher of Harmonic

22 Jul 2022
Innovid CTO & Co-Founder Tal Chalozin discusses future directions for connected TV moving beyond the linear TV paradigm into enhanced, direct ecommerce opportunities in this clip from Streaming Media Connect 2022.

22 Feb 2022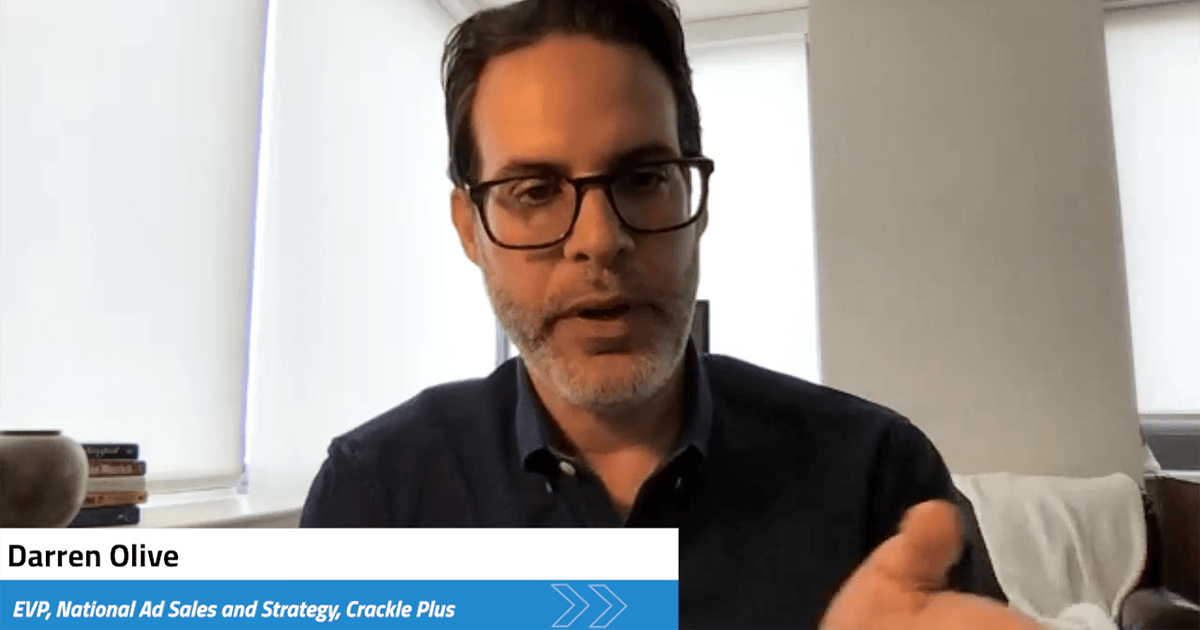 Crackle Plus's Darren Olive discusses the channel's strategic approach to live linear and leveraging of OEM relationships in this clip from an OTT panel at Streaming Media East Connect 2021.

07 Jun 2021