Now that ad dollars are moving from broadcast to digital via CTV buys, maybe we need to accept that the measurement standards for digital and broadcast are always going to differ. 37% of CTV ad revenue consists of redirected linear TV ad spend, according to FreeWheel's latest research. This means as more and more advertisers go to CTV, the need to apply comparable metrics will only become more pressing.
For many years, ad buyers have been having the same conversation:
Ad buyer: We want the broadcast measurement and the digital one to be the same "currency." Digital impressions don't fit into our calculations. How do we convert impressions to gross rating points (GRPs)?
D2C distributor: In the digital area you can verify with the vendor of your choice. Would you prefer to measure with Nielsen, Comscore, ispot.tv, Samba TV, TV Squared, Videoamp, Moat, Double Verify, IAS, Lotame, Google, Innovid, Truoptik, Kinetiq, or something else?
Having too many choices is precisely the problem, according to Philo Head of Advertising Reed Barker. "There are hundreds of measurement companies out there all doing different beacons," Barker says, generally reporting whether a viewer watched a given ad and how much of it they watched.
"Brands are buying both linear as well as impression-based ads, and some of those linear networks on vMVPDs do replacement of the broadcast ads in CTV," Barker says. "A number of these networks are taking advantage of that and not using Nielsen to measure, but using impression beacons." Translation: They are applying a single number here, but the number is impressions.
The premise is simple: It would be great to have one universal measurement, because theoretically it would make things easier. "There's so much experimentation with multiple measurement vendors and multiple currencies right now as things are moving from linear to CTV to see what sticks and what actually the advertisers want at the end of the day," says Barker.
"Volume has always been a problem, but it's been a problem at the 5% level where it hasn't risen to billions of dollars," says Barker. "But if you look at all the e-marketer curves of what happened in the upfront about dollars shifting—with linear dollars going down and CTV dollars going up—we're hitting a critical mass. It's going to become a visible challenge for people to fix. But so far it's just been signal and noise."
Large publishers are trying to bridge the gap between broadcast and CTV for advertisers, he says, by "trying to do some sort of translation layer" between impression-based ads and GRPs. "Right now, it's a lot of people trying to figure out what's the best way to represent the value that they're providing by showing an ad."
Is this a real problem? A lot of people seem to think it is. I can't count the number of conference panels I've done where this topic is debated ad nauseam by people who are paid to worry about these issues. But for the rest of us, maybe the idea that you should be able to explain anything so a five-year old can understand it holds true here.
First, there was broadcast TV and it was measured by a very large company called Nielsen, where they once had viewers fill out paper documents to track what they watch, and later they went to a digital version of this. The company then took this representative group—a few people chosen to show the activity of a larger group—and its reporting as a viewing measurement.
Then came streaming and the way we measured things changed. Nielsen soon had competition from other companies to show how many people watched something. But in this case, the way things were added up changed because the viewing environment was different. Then for a lot of years afterwards, people complained that the two measurement types were different and it was hard to get one number from two different measurements.
The problem is, grownups sometimes don't play nice with each other. Instead of trying to get along, the people using these measurements tried to get other people to use the measurement they preferred. While we wait for them to sort out their differences, we have two measurements, and each media company has their own groups trying to make sure they can get one number from two measurements.
Aren't grownups silly?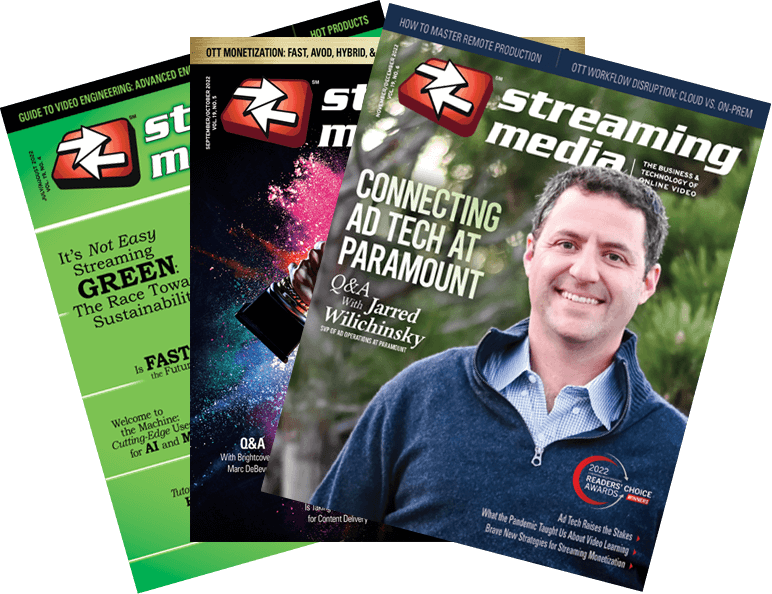 Related Articles