A 24-hour, multi-medium broadcast network, Nubian Television focuses on African American and multicultural lives and lifestyles, news, and information. Currently broadcasting live on Amazon FireTV, Roku, Google Chrome, YouTube Live, Facebook Live, and online, the platform is expanding into apps for smart TVs, cable/TV providers, and gaming consoles.
One hundred percent Black-owned, Nubian Television presents a wide array of offerings which include health and wellness, history and documentaries, arts and culture, fashion and beauty, food, and travel. An essential facet of Nubian Television's programming is presenting dignified, representative images of African Americans. Founder and CEO Darrin D. Leverett says, "Our people are tired of the narrative that the Black father is missing from the home. I believe that we're tired of the narrative that says that our children only grow up to become rappers and reality TV stars. That is not who we are as a culture, and I believe that NubianTV is positioned to win."
In this interview, Leverett discusses his diverse background and why he was ultimately inspired to found Leverett Media, along with detailing Nubian Television's ambitious expansion goals and some of the challenges that must be met to fulfill the platform's mission of presenting programming that "exudes Black excellence."
Tyler Nesler: You have a background teaching in Boston's underserved schools. How did these experiences help to shape your vision for Leverett Media and its recently launched in-house brand NubianTV?
Darrin Leverett: Prior to teaching, I worked in corporate America in the securities/mutual fund space and was very much living in a Black upscale bubble. Teaching an inner city Black student body re-opened my eyes to the problems in the Black community, as well as how little exposure to the world that these children and their parents have had. This epiphany aided my decision to bring the world to them wrapped in an afro-centric television package.
TN: What is the most unique aspect of NubianTV's content strategy? How does it stand out from the previous ways that programming has been targeted towards Black audiences?
What's most unique about Nubian TV is the mission to only broadcast imagery that exudes Black excellence. It appears to me that most of the "Black" networks are copies of each other as if Black people only watch one type of television or only like one type of music, or only dress one type of way. Black people are not a monolith. Black taste in entertainment varies just as widely as any other race, yet some "Black" networks have no problem running reruns of "Martin" or "The Fresh Prince" (which were both great shows) for 12 hours straight. At Nubian TV, we will not broadcast for 12 hours without providing some programming that is at least educational and/or informative.
TN: How are you presently collecting audience feedback, and in what ways are you using this feedback to improve and enhance the NubianTV viewing experience and better meet your audience's needs?
DL: We take our audience's opinions and concerns very seriously. Currently, Nubian TV utilizes social media for direct feedback from our viewers so we can implement change and adjustments ASAP.
TN: Part of NubianTV's wide array of programming offerings includes news and information – how is this presented on the platform? Are you presently producing or planning on producing original investigative reporting or documentaries?
DL: Absolutely. Right now, Nubian broadcasts news documentaries and specials. We are producing two new news programs; "American Color" which is our weekly Black news program and "GBN" (Global Black News) which covers Black news from around the world. We have several investigative documentaries in the works focusing on domestic violence in the black community and the post-COVID effects on our children's education.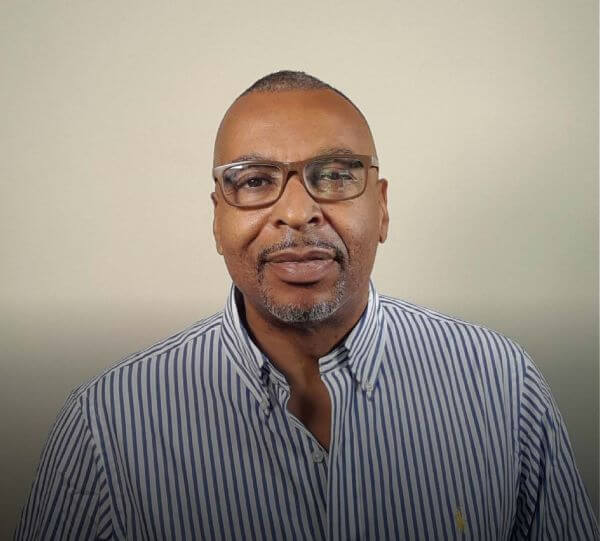 Darrin D. Leverett
TN: What is the monetization strategy for NubianTV? Could you discuss any challenges unique to your market and how you're working to overcome them?
DL: Nubian TV's business model is 100% ad revenue-based. There really aren't any specific challenges to monetizing Nubian TV. If you have the numbers, there are businesses that will sell your available ad inventory for you. So, the challenge is simply building up the viewership. Corporate sponsorship can be slightly challenging to acquire. Getting to the right contact, either directly or through an ad agency that will also advocate for you is a blessing.
TN: Nubian TV plans an expansion in the very near future which includes "apps now in development for cable/satellite TV providers, smart TVs and even gaming consoles that prominently depict Black characters and images." Could you discuss any current or pending partnerships with developers and providers that will enable this broad expansion?
DL: I don't want to be specific about our plans for other platforms prior to closing the deals but by Q423 we will be on two smart TV brands and both mobile phone platforms. In Q223 Nubian TV started broadcasting its FAST channel on VUit and Dingo. Nubian TV's proprietary app is designed to be easily adaptable for about 20 multiple platforms including Xbox and PS5.
TN: Gail Gibson, Nubian's President and VP of Sales, predicts that NubianTV will be a leader in Black media within the next five years. What is your overall plan for achieving this, and how do you see the platform evolving in the near future in ways that will enable it to excel and stand out in a crowded programming field?
DL: All original programming. As we increase our original content with high-quality lifestyle programs, news, documentaries, and scripted shows and movies, Nubian TV will position itself as the alternative to mainstream Black television. In the 1980s there was a show called Lifestyles of the Rich and Famous. The rich and famous did not watch that show, average folks, including me, watched that show. So, Nubian TV is not focused on a mainstream Black American audience, we believe the mainstream Black America will focus on us.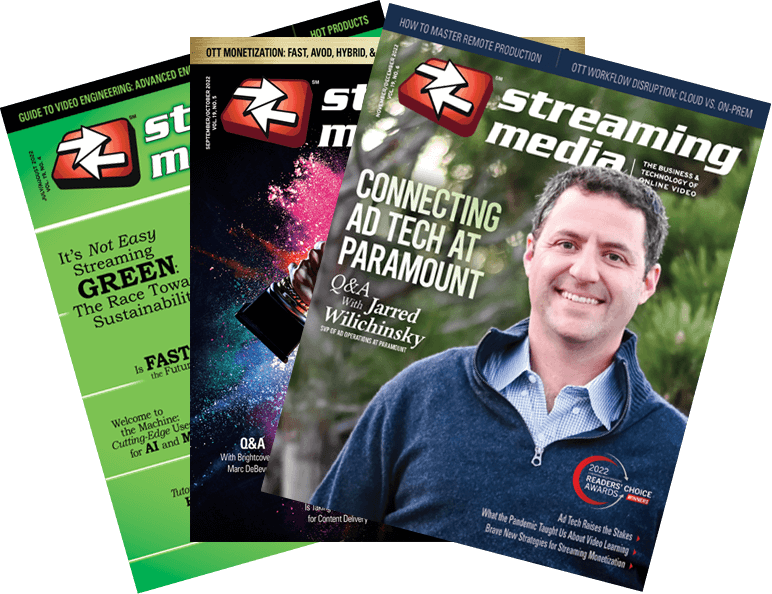 Related Articles
As streaming services proliferate and add FAST tiers, how will niche channels survive in the streaming ecosystem without being overwhelmed by more prominent content or removed due to lack of adequate market performance, especially on major media players such as Roku? Marisa Elizondo of fuboTV discusses this issue with other leading industry figures from Best Ever Channels, Trusted Media Brands, and Eyevinn Technology.

03 Nov 2022
Revry CEO & Co-Founder Damian Pelliccione provides a capsule history of Revry's evolution and growth as a leading OTT niche vertical and the largest global aggregator and distributor of LGBTQ+ content, from its beginnings as a subscription-based service to a mostly ad-supported tribrid offering–with major partners in the Smart TV space and also global brands like McDonald's.

27 Jun 2022
kweliTV Founder DeShuna Spencer discusses how the OTT channel curates affirming stories for the global African diaspora rather than focusing on Black trauma like more mainstream services in this interview with Streaming Media's Tim Siglin at Streaming Media East 2022.

13 Jun 2022