It's no secret that streaming live events has become a major draw, particularly for sports. This past February, the Super Bowl set a record as the most-streamed edition of the Big Game, with over 7 million people tuning in online or via mobile devices.
Given this context, it's hardly surprising that an online streaming service is gearing up to broadcast a much-anticipated — and undeniably bizarre — sporting event: Elon Musk vs. Mark Zuckerberg. The two have challenged each other to an MMA-style showdown, following months of a business rivalry that has only intensified with the launch of Threads by Meta, a social media platform closely resembling and in direct competition with X, formerly Twitter. The date and time are still to be announced, but it's sure to draw massive attention. 
Both are already hyping the event online and trading jabs. Musk has said the fight will be live-streamed on his platform for charity. However, Zuckerberg maintains that Threads would be the more reliable platform for viewing. Recently, Musk declared the fight would be broadcast on both X and Meta.
But how can they extract maximum value from streaming this event?
Twitter Spaces is Not the Answer
Twitter Spaces, the platform's live audio chat feature, could let viewers communicate in real-time as they listen to the fight, reminiscent of how groups gathered around radios in the past.
But times have changed. With today's advanced technology, audio-only coverage is insufficient for such an event. Viewers should have the opportunity to watch the action live, comment on it, and engage with the venue and other viewers. The technological capabilities we have today – such as volumetric streaming – can do wonders to help make this an even more thrilling and interactive event. Twitter Spaces, unfortunately, isn't equipped to handle the excitement this event promises.
In addition, Twitter Spaces has faced security concerns that make it ill-suited for such a high-profile event. Past issues include system outages and unauthorized access by banned individuals. With the magnitude of this event, there's no room for errors like server crashes, which are a genuine possibility.
Enter Volumetric Streaming
A promising method to broadcast the fight is through volumetric streaming. This format captures subjects in three dimensions, offering viewers a multitude of viewing angles. It's been successfully tested in MMA events, where fans crave a comprehensive view of the action. Cameras surrounding the ring can provide a 360-degree perspective, granting viewers the chance to find their "best seat in the house." This event is a golden opportunity to highlight the potential of volumetric streaming in revolutionizing live interactive broadcasting.
Interactive Livestreaming is Essential
For any live-streamed event, interactivity is crucial for maximizing audience engagement. Here are some of the ways interactive livestreaming can amplify the viewer experience:
Audience engagement

: Interactive livestreaming can revolutionize the way we engage with digital content by offering a variety of tools to connect with viewers. This includes real-time polls, live Q&A sessions and video calls, and interactive merchandising all of which allow viewers to be active participants in their online experiences deepening their connection to the event.
Multiple viewing and audio options:

Increased interactivity provides more ways to view the event and take in information. The fight can have multiple camera angles that allow viewers to personalize their watching experience, behind-the-scenes looks into the fight before, during and after, dynamic data overlays which provide real-time statistics and insight, and localized commentaries that can tailor the viewing experience for diverse audiences.
Social media integration:

Since the fight is between two social media owners, odds are the fight will have interactivity features on social media. Some examples can include social media influencer co-hosts which widen the audience by partnering with popular content creators, as well as the ability for highlight sharing, allowing memorable event moments to be shared on social media.
With charity at the heart of this event, interactive livestreaming also offers a myriad of ways to maximize fundraising, from viewer donations to placing wagers on the fight. There's a wealth of fundraising avenues that both Musk and Zuckerberg can explore.
While there's no guarantee this event will be as monumental as some predict – and it's unlikely to be a true test for social media dominance – the "ego clash" may see viewers less interested in picking a side and more intrigued by the unfolding drama. Whatever the outcome, there's bound to be drama. Therefore, it's essential to leverage every facet of livestreaming technology to ensure an unparalleled viewing experience for this one-of-a-kind event.
[Editor's note: This is a contributed article from Agora. Streaming Media accepts vendor bylines based solely on their value to our readers.]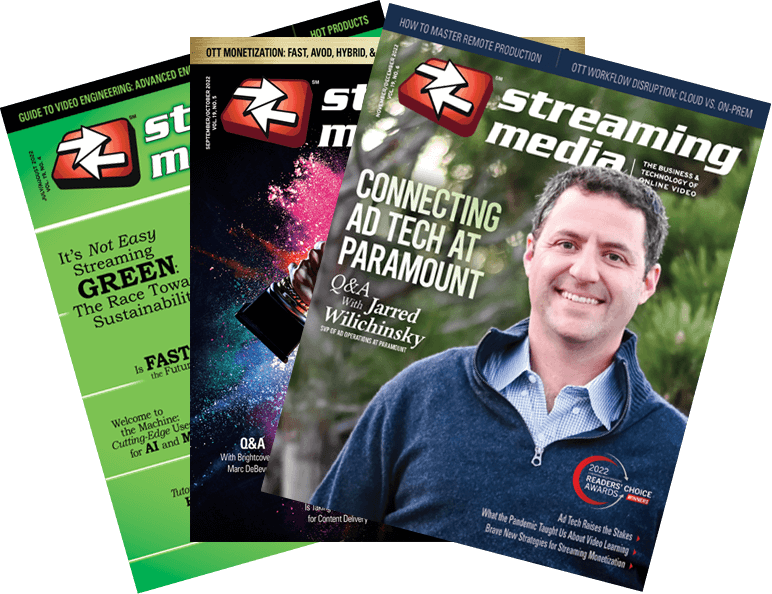 Related Articles