Nobody has figured out how to stream news–yet, claimed JB Perrette, president and CEO of Warner Bros. Discovery's streaming operations. "This is a game that is still very much to be played."
WBD hopes its latest attempt CNN Max will crack the code. But it has its work cut out since the platform, launching September 27, is behind the curve of its competitors.
More News, Less Personality
CNN Max, which will launch in beta, differs from the short-lived subscription service CNN+ in that it leans much more heavily into live news, as opposed to personality programming centered around the network's talent. The new 24/7 service will offer live content from CNN US, CNN International plus four hours of original programming per day and will "enable experimentation" with product features, content and originals, the company said.
TV news networks face the challenge of moving from the decades' old pay-TV model into DTC, especially when news has traditionally been delivered as a free, ad-funded or loss leading service.
Clues to CNN's approach under WBD came from CEO David Zaslav earlier this month. During an earnings call reported at Deadline he called news and sports "differentiators" for SVOD platforms.
"They're compelling," he said. "They make these platforms come alive. If you're on an SVOD platform and something is going on in the world and you can see it, it makes that platform really alive."
Streaming News as Entertainment
Combining news into a larger entertainment-focused streaming offering is not new.
Paramount+ livestreams news from CBSN and local stations. The Roku Channel has also added local news streams to its channel roster including three NBC stations (San Diego, Boston and San Francisco Bay Area) as well as LX News run by NBCUniversal Local.
Arguably the leader in this regard is UK commercial broadcaster ITV. When it launched free ad funded streaming hub ITVX last December it made news core to its broader drama and light entertainment VOD offer.
ITN, the supplier of news to ITV, pointed to the success of platforms like NBC's Peacock saying it had shown news to be a "valued add-on to their drama, comedy and documentary output".
What ITVX has done differently, and they argue is an industry first, is to invest in original news output, including in a dedicated team of 19 journalists.
ITV director of news and current affairs Michael Jermey told Press Gazette: "The thinking behind it is that in the same way as ITV puts news at the heart of its terrestrial television schedules, in launching a really exciting new streaming platform we want to put news at the heart of that as well–and there is nobody who has a streamer where news plays that role and we think it's quite an exciting point of difference."
The home page of ITVX feature a 'latest news' bulletin, which can be updated as many times as necessary for breaking news. By featuring news content so prominently the idea is that viewers won't need to jump around multiple platforms but be able to access their familiar ITV news source in one place–on demand.
WBD has something similar in mind for CNN Max, even if its hand is also being forced in this direction by not being seen to cannibalise the core CNN service paid for, still quite handsomely, by cable. The issue with going DTC for CNN has been the network's contract with cable operators, who pay a premium in exchange for a certain amount of exclusivity.
So CNN Max will simulcast core CNN shows like Amanpour, Anderson Cooper 360, The Lead with Jake Tapper and The Situation Room with Wolf Blitzer and 900 of legacy content like Anthony Bourdain: Parts Unknown, Stanley Tucci: Searching for Italy and the CNN Films' and Max Original Navalny mixed with new shows such as CNN Newsroom with Jim Sciutto as well as live news created specifically for the channel.
CNN's Advantage
As Perette explained in a press release: "CNN Max is differentiated by having 24/7 news at its core from CNN, the leading global news organization, and being available on a scaled streaming service in the U.S., which has a significantly younger and additive audience compared to traditional TV.
"This provides even more quality choices for Max customers who will be able to easily catch up on what is happening in the world, particularly in moments of breaking news, all within one seamless experience."
Max will need careful integration into the broader Max platform. One experiment is to alert Max viewers to breaking news with onscreen notifications. Another idea is to integrate "dynamic tiling" which as Perrette explained to Variety are graphics that update to reflect what an anchor like Blitzer or Cooper are talking about live.
WBD also needs to switch the CNN Max business model from dependency on pay-TV distribution.
Sources told Axios that the live feed will include the same ads sold on linear TV to start. Eventually, it plans to integrate advanced advertising features that would allow the network to place targeted digital ads on the service.
Nonetheless, for all Perrette's fighting talk, CNN's rivals are ahead of the game. CBS launched CBSN as far back as 2014. NBC News Now launched in 2019. ABC News Live launched in 2020. Subscription service Fox Nation debuted 2018.
"CNN Max isn't a cord-cutter's dream, but it's a lot closer than anything else that's been attempted to date," concluded Josef Adalian for Vulture. "It could also get current Max subscribers to open the app more often, perhaps even daily. That's key, because the more frequently someone uses a service, the less likely they are to cancel it."
A premium sports tier for Max is next in line, as soon as October, when live (not exclusive) MLB games will be simulcast on WBD's cable networks and on Max.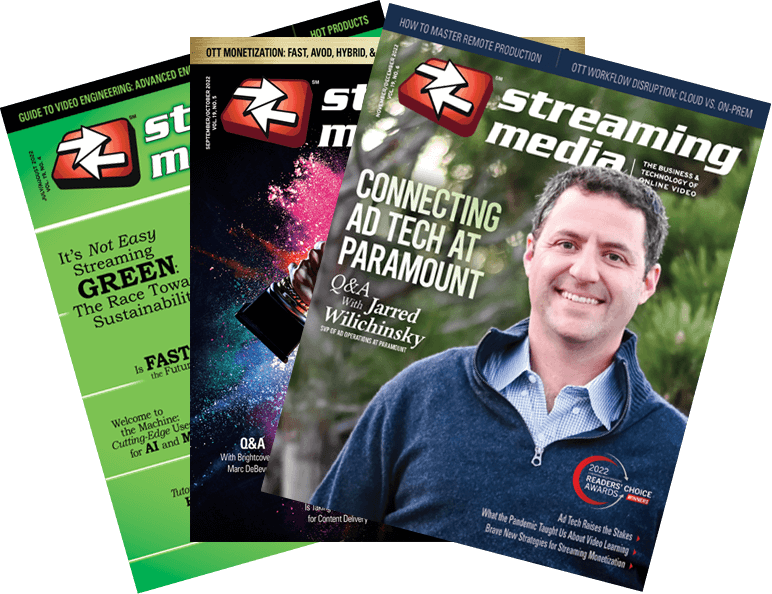 Related Articles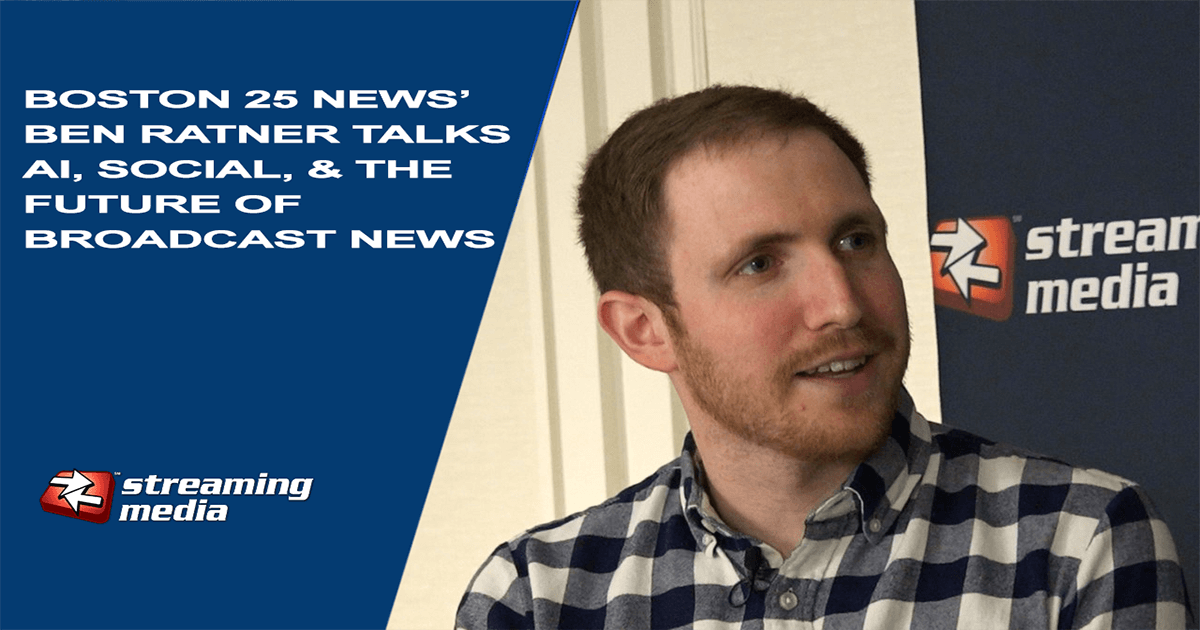 Tim Siglin of Help Me Stream Research Foundation sits down with Ben Ratner, the Director of News Technology at Boston 25 News, for a chat about AI, social media, and the future of broadcast news.

01 Jun 2023
Streaming Media Contributing Editor Tim Siglin and CNN Operations Manager discuss the persisting benefits of cloud and hybrid production as practiced at CNN in this interview from Streaming Media East 2022.

02 Jun 2022
Driven by the rise of connected TV, FAST is growing quickly in the U.S. and across the globe, according to Amagi Global FAST report analyzing 1200 channels

03 Dec 2021