Although the U.S market leads the world in terms of ad supported premium content streaming services, Warner Bros. Discovery (WBD) believes the European market is primed to explode.
"We call it 'ad-lite' and it's a massive growth opportunity across the industry in EMEA," Leah Hooper Rosa, the company's European Head of Streaming, said in a conference session at IBC in Amsterdam.
She characterized ad-lite as being of the order of 4-6 minutes of ads per hour rather than the 12-16 minutes per hour for typical FAST channels.
WBD has already launched an ad-lite version of Discovery+ in Germany, with more territories planned for rollout. Disney+ ad-supported service lands in November.
"It's a really interesting business model for select markets. I think there will be an increase in ad-lite propositions across Europe and with that we hope to see an increase in the number of SVODs that households are taking," Hooper Rosa said.  "The European average is still under three SVODs per household [versus five in the U.S]. We hope that with the introduction of more lower-priced ad services we get less switching behavior between services and customers begin taking a broader sweep of streaming choices."
She stressed the need to focus on getting the right ad product experience for European audiences bred on public service broadcasts. "You can't just jam ads into every piece of content," she said. "You need to tailor the ad product."
WBD has been on quite a journey this past year toward internal integration and launching or revising streaming platforms. While streaming app Max is rolled out in the U.S, Hooper has responsibility for this rollout in EMEA due in the new year.
"So far, they've taken the tech stack of HBO Max and that of Discovery+ and created a new tech stack for Max. That is only in the U.S. In EMEA, we still have Discovery+ and HBO Max on separate legacy tech stacks," she says. "Part of the process of global rollout – to LATAM and APAC as well as Europe, to get tech and product teams on the same page. It's going through all the different components of the tech stack and picking the best of both worlds."
A good example is the design system, she notes. "The look and feel of the brand that existed on HBO Max has been transferred to Max. It had an inherent flexibility that could be easily integrated across partner integration systems. Another super important part of our integration was the underlying code that was built for Discovery+ because that was seen as more robust and able to give us greater flexibility. That was transported across to Max."
TNT Sports update
TNT Sports is the joint venture between BT Sport and Discovery streamed on Discovery+. It is now showing UEFA Champions League matches on Discovery+ in the UK and Ireland. In October, the BT Sports app will close and Discovery+ becomes the sole app until the Max launch.
"You can add TNT Sports to your subscription if you are a Discovery+ customer. All the content previously under BT Sport is now flowing through TNT sports including Premier League and the new Champions League season," Hooper Rosa said.
Tailored operations
Also on the panel with Hooper Rosa was Lisa Watts, Manager of Partner Operations at YouTube Primetime Channels. YouTube Primetime launched last November with 40 channels, and in Germany earlier this year with ten channels. Since Europe is not as homogenous as the U.S., there are some differences in rollout.
"European broadcasters tend to use different standards for metadata and delivery processes than the U.S., so you never really know what you're going to find until you start doing the deliveries," Watts said. "The earlier my team is able to get into discussion with partners, the easier the integration will go. Even in the pre-deal stages, it's really important we understand where we might get stuck, not at the eleventh hour. How are we planning to receive a linear stream, for example. Those willing to test with us early in those pre-deal stages are the best partners for us."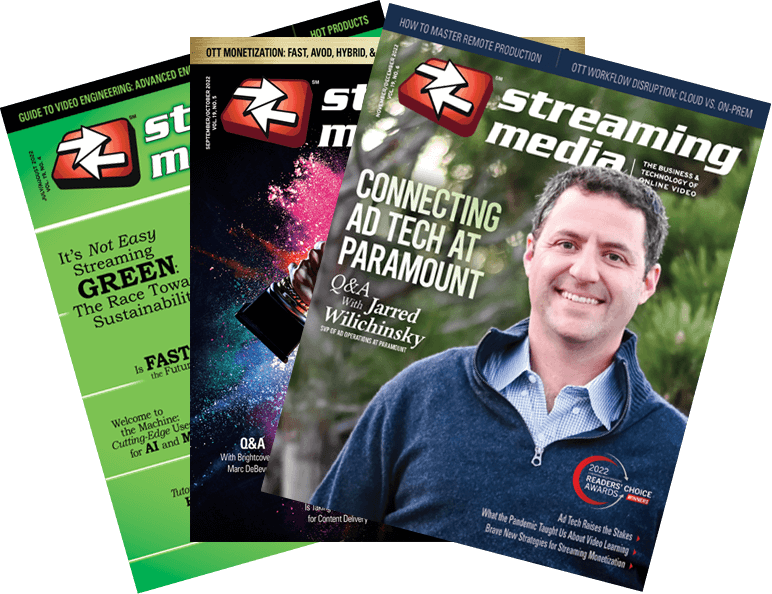 Related Articles
The Offering Unlocks Exclusive Inventory for Partners to Seamlessly Reach Fans on Bleacher Report and House of Highlights

23 Jun 2023
Warner Bros. Discovery today announced WBD Stream, a new, unified digital video offering available to advertisers in the 2023-24 Upfront. The new destination for digital video offers advertisers seamless access to the most popular and premium content across Warner Bros. Discovery's portfolio of sports, lifestyle, entertainment, news, including the websites and apps of top brands like Bleacher Report, Food Network, TNT, Animal Planet, ID and HGTV.

17 May 2023
The global media & entertainment company welcomes six partners to demonstrate full-funnel impact of advertising campaigns across portfolio of premium entertainment, sports, news & lifestyle brands

11 May 2023