FAST channels are beginning to look a lot like TV – and with good reason, agree executives at major FAST providers Fremantle, XUMO, Tubi, and Fuse. What has evolved is curation.
"That's not to say that single series channels don't work," said Stefan van Engen, Xumo's Vice President, Content Programming and Partnerships, at an IBC panel on the future of the free ad-supported TV phenomena.
"When a viewer goes to the Deal Or No Deal channel, they get exactly what it says on the tin so they are happy. But the evolution is really that we are programming for an audience as opposed to [publishing] a bucket of stuff we didn't know what to do with."
Valeria Matti VP FAST Channels, Fremantle, agreed: "FAST began as an experiment with playlists of content stitched together, but now it does look like traditional broadcast TV."
Rachel Koelher, VP of Original Content of Tubi said, "Personalization is our bread and butter. We don't tell the audience what to watch. We have a hyper-personalized approach with channels ranging from '80s horror movies to news. We like to create rabbit holes for audiences based on their preferences."
All agreed that the audience and the content mix has shifted with a greater emphasis now on quality content, quality service, and long form. Van Engen said that when XUMO first started with FAST, its pitch to content owners was, "Do you want to reach emerging audiences and experiment with channelization of content?"
"The only people that resonated with were those producing shortform video," he said. "Now, the channels that resonate with audiences look a lot like traditional broadcast. It is much more about scheduling longform programs and even driving appointments to view in some cases."
These FAST channel providers also use techniques drawn from broadcast TV, such as dayparting to schedule different content at different times of the day based on the audience they know will watch (such as programming marathons of themed shows on the weekend).
Patrick Courtney, SVP, Streaming & Business Development, FUSE Media had a similar story of FAST service provider growth. 
"We started our FAST channels in 2017, and over time, we learned what was working and what did not to the extent that we now have very specific channel brands meant for underserved audiences."
These include Latino Vibes, devoted to English-language Latino entertainment, and Shades of Black, which offers content targeting African-American viewers.
"Our strategy is to build long-lasting channel brands, and for that to work, we need consistency across the platform and a highly curated premium content experience."
Fremantle operates 33 FAST channels today on 21 platforms globally and has about 300 hours of titles to draw on. "Curation is a must," said Motti. "We work with extremely talented editorial colleagues who curate the editorial aspects of every channel. We examine the data and schedule programming accordingly."
The company remastered the entire series of Baywatch in order to freshen it for up for FAST rollout on platforms including Pluto TV and Samsung TV. The show first aired in 1989 and was originally shot on 35mm. The original negatives have been scanned, digitized, and re-edited for 16×9 HD.
Motti said, "At the beginning, FAST was all about quantity, and the platforms were mainly interested in launching as many channels as possible. Now, we are seeing a rush to quality. If you want your content to get onto a FAST platform, you have to offer a very high-quality curated experience."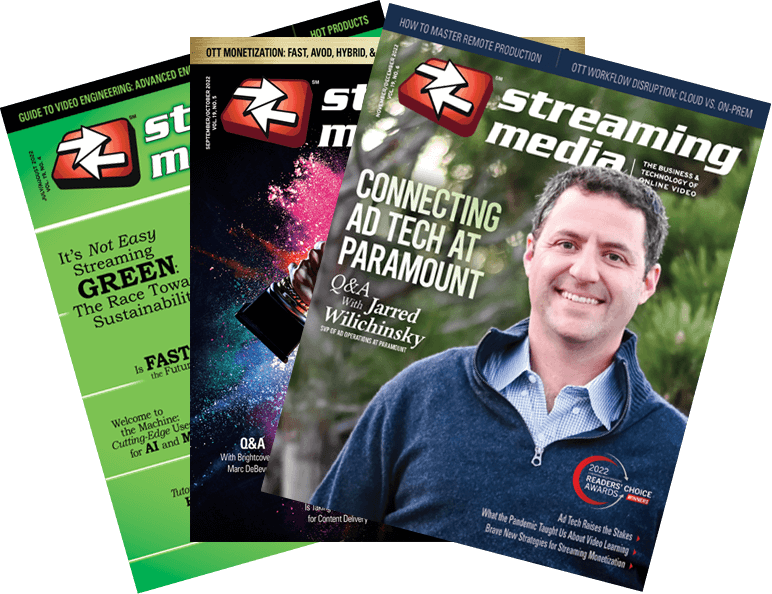 Related Articles