YouTube may be too big to ignore. The question for advertisers might be – is it so big that it doesn't have to play by the rules?
The Alphabet-owned video giant has been surging on multiple fronts, even as it finds itself embroiled in multiple crises. The company claims that 125 million people watch YouTube on connected TV devices each month. According to the most recent report from Nielsen's The Gauge, YouTube accounts for over 9% of all TV viewership. Indeed, nearly half (45%) of YouTube viewership is on CTV. For many people, YouTube has assumed a central role in the living room, as it has smartly taken advantage of our mobile-first culture by allowing users to cast and control remotely from the YouTube mobile app to their smart TVs.
After more than a decade of fighting for legitimacy and the right to be considered in the same breath as the biggest media companies, YouTube is now a serious player in the TV upfronts, and has an audience that simply can't be ignored by certain brands.
Social winds shift, YouTube monetization prevails 
Meanwhile, in the social video realm, YouTube had seemingly been staring down an existential threat a few years ago, as TikTok exploded onto the scene, capturing massive amounts of people's screentime. But after leaning into short form video, YouTube Shorts has jumped from 30 billion to 50 billion views a day on the platform.
While TikTok has hardly gone away as a threat to YouTube (and essentially every company in the video business), YouTube Shorts has clearly resonated with consumers. Monetization has been a challenge, as Shorts represents lower yields to YouTube than its longer-form inventory, but currently Alphabet seems willing to invest here, as the TV-centric version of the product continues to make inroads among brands.
Until it doesn't.
YouTube pushes regulatory boundaries and flouts its own standards
Several of the biggest stories in advertising over the past few months have involved YouTube, and not in a good way. First, the ad tech firm Adalytics reported that YouTube was generating views away from its main YouTube platform, violating its own standards via a program many advertisers didn't realize existed.
Then, a few weeks later Adalytics released another bombshell, reporting that YouTube was running targeted ads alongside videos aimed at kids – which is potentially a violation of federal law.
You may recall that back in 2017 or so, YouTube ads were found running alongside some truly awful videos (terrorism and worse), and a slew of high profile brands such as AT&T boycotted YouTube for a considerable period of time. Back then, YouTube issued multiple mea culpas, and vowed to fix its problems.
Will calling "Not it" satisfy brands' concerns, as YouTube rolls out new initiatives?
Which is why it's so noteworthy that YouTube vehemently denied these two Adalytics reports this time around – essentially saying, this is nonsense, and we don't have any problems to fix.
It's hard to know whether YouTube is right, or using its video clout to see how hard it can push back and remain unscathed. The company certainly seems empowered to throw its weight around to a degree.
That at least seems to be the cause of YouTube's latest 'controversy' – as the company announced that it plans to issue its own co-viewing measurement data for CTV buys.
More marketplace advantages advertisers can't ignore
This has naturally roiled YouTube's TV competitors, which are in the middle of testing numerous new third-party currency alternatives as they try to stay competitive in CTV. For its part, YouTube has said that its co-viewing data has been deeply researched, and regardless, it allows brands to bring in other third-party metrics firms to provide a second opinion of co-viewing numbers.
Furthermore, YouTube's substantial annual investment of $2 billion in NFL Sunday Ticket has been a game-changer in the TV space. This strategic move positions YouTube as a formidable force, strengthening its foothold in the television arena. The massive investment not only solidifies YouTube's presence but also enhances its appeal to advertisers seeking a prime platform for their CTV campaigns. 
So far, none of this noise has seemed to hurt YouTube's business (in fact, revenue was up during Alphabet's most recent quarter). Even as new rivals such as Netflix and Disney+ push into ad-supported streaming, YouTube sits just behind Hulu in the CTV ad race.
Plus, YouTube has an unexpected and unusual advantage in the market at the moment – while Hollywood is essentially closed thanks to multiple labor strikes, YouTube's increasingly robust pool of creators are open for business, and ready to deliver for brands. The Mr. Beasts of the world were already generating audiences that sometimes rival popular TV shows, and now the playing field is wide open.
Where will YouTube's market share go from here?
It remains to be seen as to whether brands penalize YouTube for its Adalytics foils, or balk at its attempt at grading its own co-viewing homework. Right now, YouTube may just be too large a force to ignore. With the majority of the US population tuning in to YouTube, its videos, especially the long-form CTV content, represent a wealth of opportunities for most advertisers to succeed in an ever-evolving market.
This is a reality YouTube seems well aware of.
[Editor's note: This is a contributed article from Lotame. Streaming Media accepts vendor bylines based solely on their value to our readers.]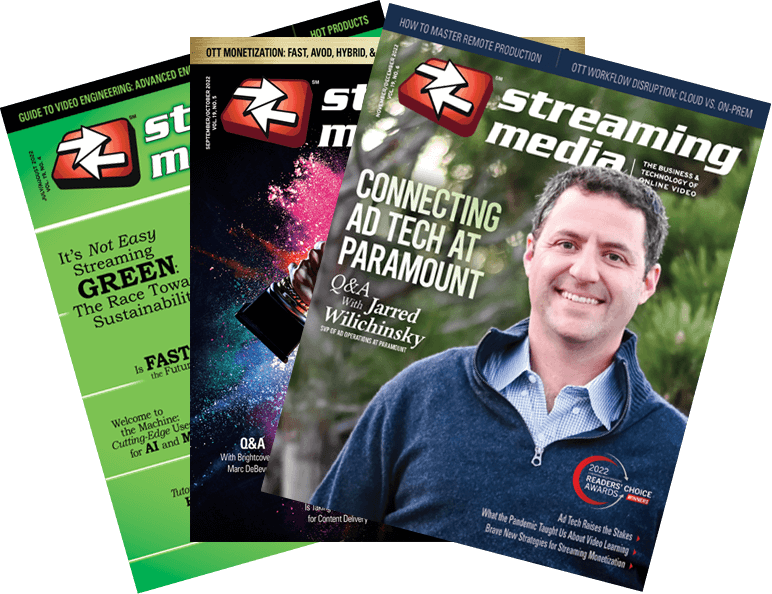 Related Articles