Mythical Entertainment continues to expand its audience reach with the launch of its linear channel, Mythical 24/7, on Plex, the major entertainment platform with over 25 million global users. Mythical 24/7 is now on its fifth launch since its successful March 2023 launch on the Roku Channel.
Rhett McLaughlin and Link Neal (AKA Rhett & Link) are award-winning content creators who have expanded Mythical Entertainment into a 90+ employee studio. The studio's Mythical 24/7 is an always-on, free, ad-supported streaming TV (FAST) channel with a curated feed of shows, including the most-watched daily show on the internet, Good Mythical Morning, plus Good Mythical More, Mythical Kitchen, and Ear Biscuits.
Mythical Entertainment's mission is to bring a next-generation television experience to millions of viewers across the globe with groundbreaking multi-platform distribution capabilities.
The company's YouTube channels include the YouTube comedy network Mythical acquired in 2019 Smosh, which, according to Variety, has 77 million subscribers and 28 billion lifetime views. Its properties boast more than 54 million social media followers across Instagram, Facebook, Twitch, Snap, TikTok, and Twitter.
"As we expand our footprint in television streaming, we are thrilled to launch Mythical 24/7 on Plex. Plex has been a great partner throughout this process. We look forward to working with them to continue delivering our content to the post-broadcast generation," says Neel Yalamarthy, Mythical Entertainment's SVP of Strategy & Corporate Development.
Plex is a robust streaming platform with over 300 live TV channels and 50,000 on-demand titles. "Adding the incredible internet-native Mythical programming to Plex is exciting for our team," says Shawn Eldridge, Vice President of Business Development and Content, Plex. "As viewers ourselves, we know our Plex community will enjoy the comedic and surreal sketches that Rhett & Link have made Mythical Entertainment known for."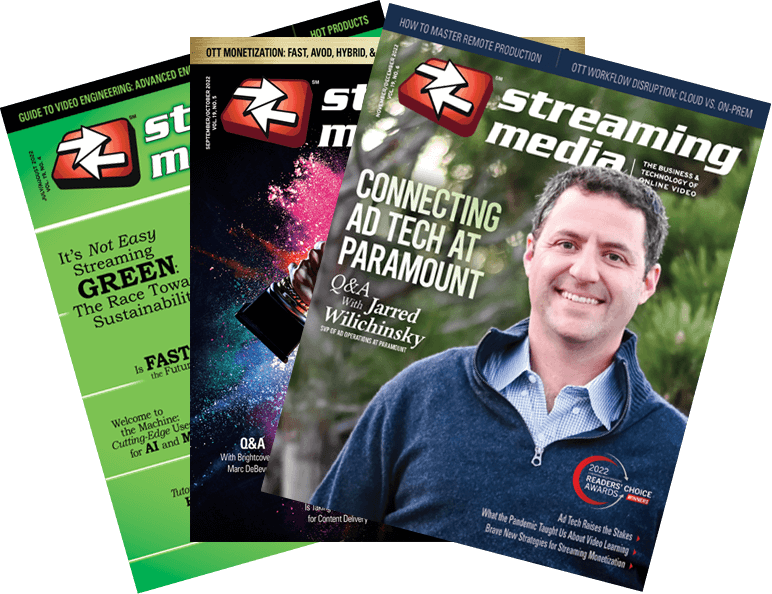 Related Articles
FAST channels are beginning to look a lot like TV – and with good reason, agree executives at major FAST providers Fremantle, XUMO, Tubi, and Fuse. What has evolved is curation. Adrian Pennington reports from IBC 2023 about a panel on the future of the free ad-supported TV phenomena.

18 Sep 2023
A session on The Business of FAST: The Challenges in Monetization, Market Saturation and Viewer Engagement in the Streaming Summit at NAB 2023 brought together panelists from Brightcove, Gusto TV, Plex, Samsung TV Plus, SlingTV, and Vevo to discuss the surging FAST segment of the streaming market and strategic approaches to maximizing revenues and enhancing discoverability and personalization as more viewers tune in and new channels increasingly glut the market.

18 Apr 2023
In addition to its own library of free, on-demand movies and shows, Plex is now offering Discover and Universal Watchlist, which allow viewers to find content across streaming services and save it to their personal watchlist

06 Apr 2022