The video streaming market is booming. According to Grand View Research, the global video streaming market size was valued at $89.03 billion in 2022 and is expected to grow at a CAGR of 21.5% from 2023 to 2030.
As video streaming consumption continues to soar, content delivery network (CDN) technology needs to evolve at a rapid pace in order to keep up. Likewise, the demand for high-quality content delivery is higher than ever before, and media professionals are facing the challenge of meeting these escalating expectations while trying to maximize their revenue. However, recent advancements in CDNs have opened up exciting opportunities for these key players to help tackle these challenges. This article will explore these advancements and the innovations that are shaping the future of CDN technology in video streaming.
Key Challenges With Streaming
CDNs are a critical component of the video streaming workflow, as they enable the efficient delivery of content to end users across different devices and geographical locations. And given the recent acceleration in video streaming consumption, it is now more important than ever for video service providers to use advanced CDNs.
A major challenge for the industry today is capacity. With consumer demand for video streaming services increasing, especially for live video content, CDNs must be able to scale quickly in order to handle peak traffic. This is particularly important during sports events, when millions of viewers are consuming the same content simultaneously. Likewise, today's viewers expect exceptional quality, with low latency and minimal buffering, which can't be achieved when the CDN is constrained and gets near its capacity limit. Furthermore, CDNs need to address the demand for increased energy efficiency and cost savings. In the broadcast environment, the network capacity and power consumption are unrelated to the number of users. On the other hand, streaming relies on unicast video delivery, requesting more network capacity and consuming more power — making it less energy-efficient than legacy broadcast systems.
Another challenge comes from an important shift in the video business. Traditionally, video service providers and delivery network providers were the same entity; but with the growth of direct-to-consumer streaming that becomes less true. CDNs are now not only managing network operators' content, but also the content proposed by an increasing number of external sources. The video world is opening up and becoming closer to the internet, which also impacts the underlying infrastructure. CDNs have to comply with more versatile and innovative standards, in particular, those brought by cloud technology.
This new video delivery environment forces the industry to reconsider security aspects. Video networks are no longer exclusive private systems. While opening up, they need to better control the access to their resources, comply with internet best practices, and even exceed them —considering the value of the data they are conveying. To cope with these challenges, new technology innovations are transforming the way that CDNs operate, enabling streaming providers to securely deliver flawless video streaming experiences at an optimized cost while also offering opportunities to create new partnerships, business models, and strategies to help them maximize their revenue potential. CDN structural evolutions — such as multicast ABR, context-aware processes, cloud infrastructure, Open CDN, and multi-CDN — are paving the way for smoother streaming experiences with less congestion, latency, and service quality issues, improving the user experience and keeping viewers more engaged with what they are watching.
Improving CDN Servers Performance
To maximize the effectiveness of a CDN, it is important to make sure that the streaming servers get the most out of the underlying hardware. With an optimized use of chipset, RAM, and network cards, video service providers can dramatically improve CDN performance and efficiency, reaching throughput rates per rack unit about 10 times better than what can be achieved using generic web servers and default configurations. 
Multicast ABR
Multicast ABR technology is empowering video service providers to deliver live video at scale. It enables streaming providers to deliver a single stream over the network to any number of viewers — compared with one stream per viewer in a traditional ABR delivery scenario. By offloading traffic from the CDN and backbone, multicast ABR reduces congestion and the impact of traffic peaks throughout the network, enabling efficient distribution of live content to millions of concurrent users. An excellent example of a streaming provider using multicast ABR technology is TIM, the Italian telco operator. TIM delivered the 2022 French Tennis Open (Roland Garros) in 4K leveraging multicast ABR, offering an improved quality of experience for viewers.
Context Awareness and Dynamicity
Network operators cannot afford to increase their infrastructure spending at the same pace as the expected growth of traffic in the coming years, meaning it is especially necessary for CDNs to gain increased efficiency. One way to achieve this is to make the CDNs more dynamic. This is typically implemented at two different levels. Elasticity can be implemented at the infrastructure level, leveraging containers and cloud orchestration technologies to automatically assure the hardware resources are where they can best be used. Additionally, elasticity can be added at the processes level by ensuring, in real time, that the available streaming capacity is best distributed between different users. For example, operators can allocate capacity in favor of premium customers, bigger screens, or higher value content.
Opening CDNs to all Video Content
Network operators also have a growing proportion of their traffic coming from video services that are not their own. Therefore, a key evolution is to make sure the delivery of external content also benefits from the same optimizations. It's a clear win-win deal since it allows operators to reduce the load on their network while at the same time securing better quality on external content providers' services. For content providers to get simple access to a greater variety of network operator infrastructures, and add them to their current CDN options, the multi-CDN strategy will likely have to evolve toward finer and more advanced selection processes. For example, operators can locally discover and make the most of capacities or make real-time quality measurements and decisions.
Increasing Energy Efficiency
The pressure is on for video service providers to join the global initiative to protect the environment and improve energy efficiency. The latest CDN solutions are helping video service providers achieve better streaming performance and a reduced carbon footprint. This also translates into major electricity costs savings for the network operators, dividing them roughly by a factor of four according to Broadpeak's model when all presented evolutions are used. That means that in most cases the corresponding investment represents very little compared with the savings it allows in operational costs.  
Security
Streaming relies on the same kind of open infrastructure as the internet; therefore, it should integrate the corresponding security constraints. However, there is also an opportunity for video delivery networks to take advantage of existing and proven technologies. This typically includes TLS encryption and authentication, access control tokens, anti-DDoS measures, WAF application protection, and more. Due to the sensitive nature of high-value video content, it is important to keep adding more content protection, in parallel, such as securing additional DRM and adding defensive measures like 24/7 monitoring and watermarking.
Conclusion
To deal with the important challenges set by the generalization of video streaming, network operators will need to renew their CDN architecture and implement several innovative capabilities, such as multicast ABR, Open CDN, and context-aware video delivery. Moreover, it is the interest of all actors to open up these optimizations to all video service providers, thus reducing the overall pressure on networks and securing a much better quality than global CDN alternatives since the content can be cached and streamed much closer to end users.
Using an advanced CDN offers the possibility to resolve scalability, quality, and security limitations for video streaming. Moreover, an advanced CDN also constitutes an opportunity for service providers and network operators to work together in rationalizing their business in a way that greatly benefits everyone.
[Editor's note: This is a contributed article from Broadpeak. Streaming Media accepts vendor bylines based solely on their value to our readers.]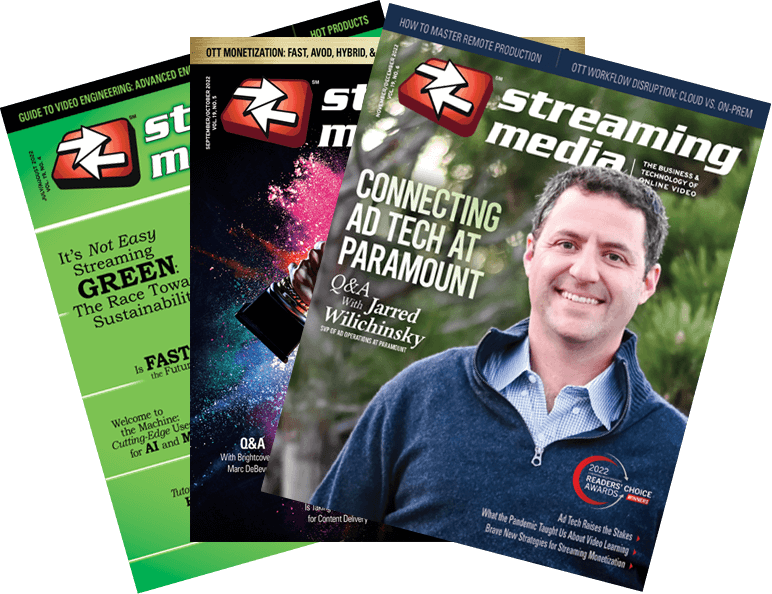 Related Articles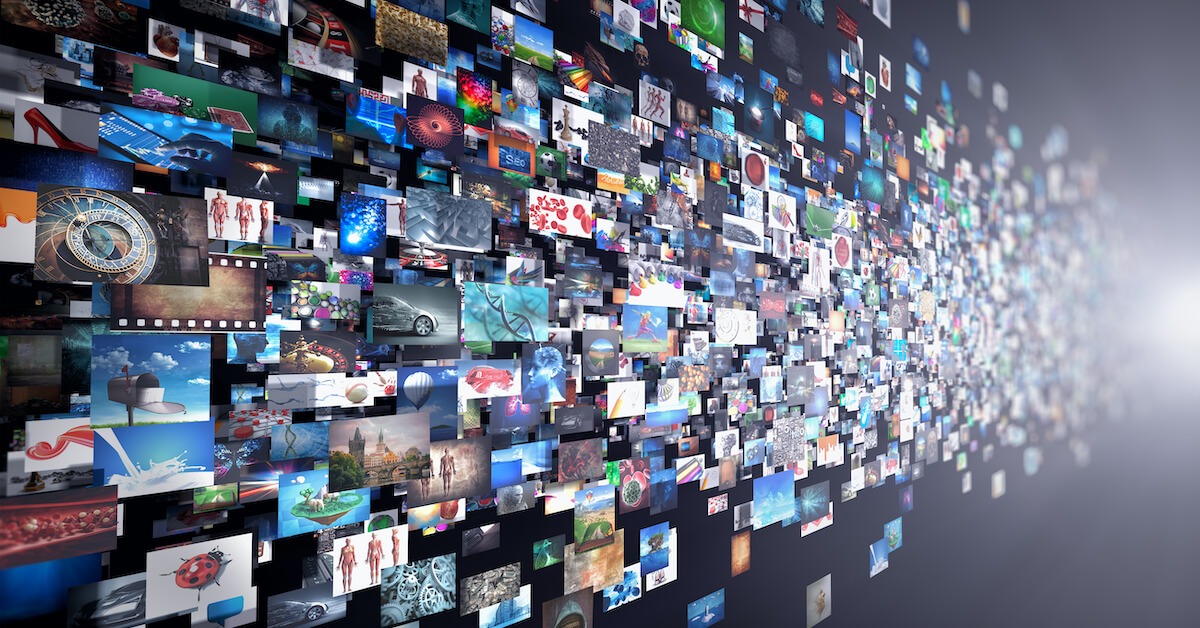 With the rapid growth of streaming, Catherine Gonzalez Pack argues that media companies can no longer rely solely on traditional distribution models and need to explore new digital strategies to achieve reliable business growth in the long run.

25 Aug 2023
Alongside Streaming Media East, the Content Delivery Summit is coming to Boston in May, with a program that is more video-centric than ever.

11 Apr 2022
With the demand for high-quality, interactive, and therefore data-hungry online experiences only set to increase over the next few years, multi-CDNs are rethinking infrastructure and bringing in innovative, sustainable solutions.

23 Jan 2020