We've hit a tipping point for convergent TV (CTV) advertising. Streaming has surpassed cable for the greatest share of viewers, commanding 38% to cable's 31%. Industry predictions forecast CTV for the strongest growth of nearly any advertising channel this year, and it's possible that half of all Upfront commitments will be earmarked for streaming. From here on out, each new carriage deal announced will grow streaming viewership.
Advertisers see the opportunity to engage their audiences and are eager to invest. The only issue is that a fractured, discordant landscape makes it difficult to understand how those ad campaigns actually perform, and if the investment was worthwhile.
They also need to work with different data clean rooms. CTV publishers have rapidly adopted clean room technology so that brands can use the publisher's data to create targetable segments. Whilst this is a (very) good thing, in building this, publishers have introduced yet another layer of fragmentation to the mix. Brands are now working with multiple publishers, multiple currencies, and multiple clean rooms. There has to be a better way. 
Paradoxically, the solution may come from the clean rooms themselves.  
Fragmentation and Friction
One of the biggest challenges within the emerging CTV landscape (and related measurement) is fragmentation. Each platform dictates what it shares with advertisers, and brands have to respond to these inconsistencies. Data clean rooms add another layer of complexity. While they add a layer of privacy security for buying and targeting, they inhibit the kind of measurement that brands want.  
This is because clean room solutions are isolated and never speak to each other in a simple fashion. When a CTV publisher adopts a clean room for passing back their data, the advertiser and its measurement company must integrate with that clean room. This is vastly different from linear, where advertisers buy spot time, the ads air, and the reporting back is standardized. Of course, linear was long the only option for buying, and in the Nielsen era, all data was comparable across publishers.
The off-the-shelf siloed solutions don't work for complex TV measurement. Accurate TV measurement requires the flexibility to employ sophisticated computations as well as the ability to have all of the data in one place. The existing siloed solutions do not allow full flexibility to deploy machine learning models and advanced queries written in the advertiser's desired language. More importantly, those solutions cannot support the quantity of collaborators required to gain an accurate measurement of a multi-publisher TV campaign (even if all of the publishers wanted to consolidate their competing data in one data clean room). 
With each clean room solution running in isolation, advertisers cannot make comparisons between different campaigns, and the related lack of de-duplication will lead to inaccurate performance measurement (e.g. cost per acquisition) metrics. As a matter of fact, each siloed participant ends up taking 100% credit for conversion events.
Standing at the Crossroads
Closed ecosystems are a structural reality in CTV, where premium inventory is consolidated in the hands of powerful, vertically-integrated publishers. In the absence of a single currency, those publishers also have the power to dictate how brands measure performance within their environments. All of this makes cross-publisher measurement difficult. But the introduction of proprietary clean rooms threatens to make it so time and resource-intensive as to be nearly impossible. 
CTV has been on a meteoric rise, but its growth is far from guaranteed. At this (relatively) early stage, the friction and fragmentation caused by implementing proprietary clean rooms could impact the channel and change its trajectory for the worse. 
That's why the viability of clean rooms hinges on their ability to protect privacy while allowing measurement to happen outside of the clean room environment. The future of clean rooms must allow multiple technologies to work together in parallel, solving the fragmentation issue and giving CTV a fighting chance. There is an influx of digitally-native advertising companies that are turning away from social media and search to invest more heavily in TV, but they won't continue that investment without accurate measurement and interoperability.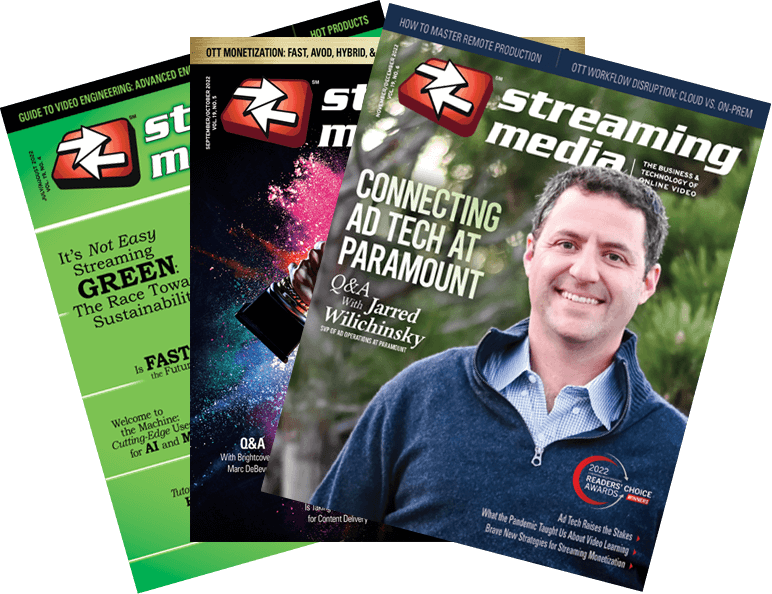 Related Articles
Yoann Hinard, COO at Witbe, outlines why ad monitoring on real devices is essential for OTT performance

14 Aug 2023
Andrey Kazakov, AppLovin's VP of Demand, discusses how the CTV Halo Effect is paving the way for advertisers to access new marketing avenues, expanding both reach, accessibility, and creating new opportunities for cross-platform campaigns while opening more ways to guide consumers through the conversion funnels and drive high-value, down-funnel conversion events.

14 Jun 2023
Brittany Powers, Head of Advanced TV at Alliant, discusses the issues with streaming and CTV advertising around who is in charge of dictating and executing audience targeting strategies, and she outlines a path forward for brands, agencies, and streaming platforms.

02 Jun 2023